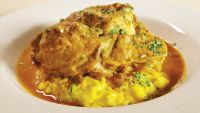 1: Into the Mind of a Chef
Discover that the secret to making great meals in less time lies in thinking like a chef. Here, you'll learn several techniques for turning out restaurant-quality food without all the stress, including a braised osso buco that almost cooks itself and a risotto that requires only 20 minutes of your undivided attention.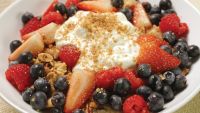 2: Launching the Day
Take the hassle out of making what's undoubtedly the most important meal of the day. Chef Briwa shows you different recipes and ideas for putting together a quick and well-rounded breakfast, including a basic muffin recipe, whole-grain cereal with fruit and nuts, and a traditional Chinese fried rice, just right for breakfast.
3: One Fresh Thing
Learn how to cook with what's on hand in your house-and elevate it with a simple fresh ingredient or two. By cooking with canned beans, jarred pesto, leftover bread, "planned overs," and more, you'll be able to create dishes ranging from a hearty frittata to a fresh take on minestrone soup.
4: Evolution of a Quick Dish
Focus on making-and adding your own personal touches to-a basic chowder recipe, a classic quick and filling meal. As Chef Briwa takes you step by step through this dish, he demonstrates how to make your chowders special by using everything from chorizo to fish to corn.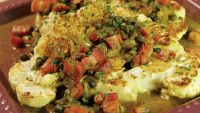 5: What Makes a Meal?
Even simple dishes that don't take much time can be well-rounded, unforgettable meals. Discover how to transform items as simple as cheese, grapes, tomatoes, a head of cauliflower, and a bunch of endives into multilayered, complete meals that will excite your palate and show off your kitchen skills.
6: A Chef Entertains
How can you make cooking for others more enjoyable? Break down the menu for a dinner party into more manageable tasks. Find out how to remove the stress from a multicourse meal for a group featuring several appetizers, a bread salad, steak with chimichurri sauce, plank-roasted salmon, and a surprisingly simple dessert.
Bill Briwa
Don't waste any time wishing you were a better taster. Put your effort into becoming a better taster through focused attention and curiosity every time you prepare, season, and eat food. This skill set is really foundational.
ALMA MATER
The Culinary Institute of America
INSTITUTION
The Culinary Institute of America
About Bill Briwa
A popular chef-instructor at the Culinary Institute of America (CIA), Bill Briwa has worked in the hospitality business as a professional chef and culinary instructor for experts and laypeople around the world for more than 30 years. He was the resident chef for The Hess Collection Winery in the Napa Valley, California; the executive chef for The Wine Spectator Restaurant at the CIA at Greystone; and an officer on the board of the St. Helena Farmers' Market. Over the past 15 years, Chef Briwa has devoted himself full time to teaching audiences around the world about cooking, flavor dynamics, gastronomy, and food and wine pairing. As a member of the Industry Services Group at the CIA, he works closely with a range of corporate clients to help them realize their culinary goals. Chef Briwa has been a speaker, presenter, and judge at numerous professional conferences, gatherings, and competitions in the culinary world, including the annual International Association of Culinary Professionals Conference and the National Restaurant Association Show in Chicago, Illinois. His writing on food and wine has been featured in industry journals and publications, including Fine Cooking, Mise en Place, and Practical Winery &Vineyard Journal.
Chef Briwa participated in The Great Courses Professor Chat series. Read the chat to learn more about cooking