The Everyday Gourmet: Making Healthy Food Taste Great
Taught By Multiple Professors
Rated

2

out of

5
by
logicalpositiv
from
Uninteresting
This course didn't provide anything useful for me. Even though it was short, it felt very long
Date published: 2021-05-10
Rated

4

out of

5
by
mouseyo22
from
Basic Healthy Eating
If you, like me, don't know where to start or what recipes are out there for healthy meals , this is a short and great course. Each video will briefly explain what you should eat, why and then there will be easy recipes to try. Thank to this course I have tried new whole grains like lentil, chickpea, brown rice, and farro. The only negative point I can see is not enough recipes on different protein sources like fish and tofu.
Date published: 2021-04-19
Rated

5

out of

5
by
Lily222
from
I like the chef's dishes
The knowledge in this course is important to me. I notice I may eat too much meat before, and my dishes were lack of spices and flavor. But this course show a nice dish may not take too much preparation time. People also need to learn if they want to cook well.
Date published: 2021-04-05
Rated

5

out of

5
by
Reza K
from
Very good course
I enjoyed this video series. Very good course & very good presentation by the chef.
Date published: 2021-04-04
Rated

4

out of

5
by
Coco11
from
hmmm
for the beginner person that needs help going healthy. but WHY did he leave the lemon seed in the salad? someone could lose a tooth! :(
Date published: 2021-01-08
Rated

4

out of

5
by
Ruodrik
from
NICE SHORT COURSE
Nice short course on cooking. Thought some of the receipts where a little to spicy but got a lot of good ideas.
Date published: 2020-10-16
Rated

4

out of

5
by
kcax
from
Interesting
How well you liked this lecture may depend on how well versed you are on healthy eating and cooking generally. In some ways, the Chef did a better job in showing where to save time and leftovers than in his other lecture on making meals in less time. Overall, there were some good tips and it was interesting but the more advanced cook may not get as much out of it as a beginner cook.
Date published: 2020-10-15
Rated

4

out of

5
by
kham
from
Informative
This has very good basic information. The only problem is that there are no measurements given for any of the ingredients in the recipes. For that I am disappointed. I don't like guessing.
Date published: 2020-10-05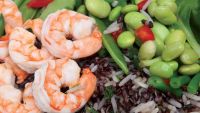 1: Good, Better, Best Strategies
Join Dr. Guttersen and Chef Briwa in the kitchen as they teach you just how easy and rewarding it is to think about, cook, and eat food from a healthier perspective. As Chef Briwa shows you surefire ways to transform an oatmeal breakfast, a salad lunch, and a fish dinner into more appealing and nutritious meals, Dr. Guttersen introduces you to the benefits of building your meals around the Sonoma ...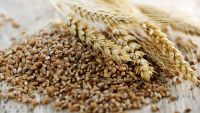 2: Nutritious and Satisfying Whole Grains
What is Mediterranean cooking? Start your exploration by learning to cook some of the small dishes that populate menus around the region. Watch as Chef Bill Briwa creates pinchos morunos, or skewered food in the style of the Moors; a brandade of salt cod, which is popular in many Mediterranean countries; and dolmas stuffed with rice.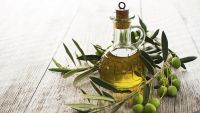 3: Adding Flavor with Healthy Oils
How can you make the best choices when it comes to carbohydrates? Find out in this session that introduces you to the range of tastes and health benefits you can get with complex carbohydrates and whole grains. Explore the benefits of farro (which tastes great when toasted), bulgur wheat (perfect for tabouli), and quinoa (which pairs well with fish). Along the way, get tips and tricks on how to co...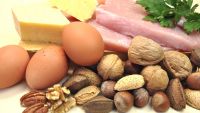 4: Protein-Understanding Your Choices
One powerful key to nutrition: a balance between lean animal protein and nutrient-rich plant protein. In this session, gain some powerful tips and strategies for incorporating this balance and maximizing the flavor of vegetables. Along the way, you'll learn how to make delicious dishes for almost any occasion, including a colorful stir-fry and a fresh and wonderfully textured barley salad....
5: Powerful Micronutrients-Cooking with Color
Get a fascinating introduction to some ordinary foods whose health benefits make them extraordinary. Packed with vitamins and minerals, these "superfoods" truly confirm the ancient connection between food and medicine. Chef Briwa demonstrates how to tap into the power of these foods by providing you with step-by-step recipes for cooking a simple pasta dish with broccoli rabe and several easy salad...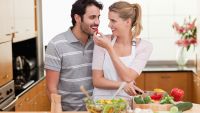 6: Making Healthy Cooking a Lifestyle
Tie together everything you've learned in the previous sessions and get lasting insights into the importance of nutritious cooking for a healthy and happy lifestyle. Both Dr. Guttersen and Chef Briwa offer you in-depth advice on how to organize your kitchen, stock your pantry, practice mindful eating, and plan healthier options for meals, snacks, and desserts....
Bill Briwa
Don't waste any time wishing you were a better taster. Put your effort into becoming a better taster through focused attention and curiosity every time you prepare, season, and eat food. This skill set is really foundational.
ALMA MATER
The Culinary Institute of America
INSTITUTION
The Culinary Institute of America
About Bill Briwa
Bill Briwa (1957–2018) was a Professor of Culinary Arts at the Culinary Institute of America (CIA) and worked in the hospitality industry as a professional chef and culinary instructor for more than 30 years. He was the resident chef for The Hess Collection Winery in California's Napa Valley, the executive chef for The Wine Spectator Restaurant at the CIA at Greystone, and an officer on the board of the St. Helena Farmers' Market. As a member of the Industry Services Group at the CIA, he worked closely with a range of corporate clients to help them realize their culinary goals. Chef Briwa was a speaker, presenter, and judge at numerous professional conferences, gatherings, and competitions in the culinary world. He presented at the annual conference of the International Association of Culinary Professionals and spoke at the National Restaurant Association Show in Chicago. His writing on food and wine, olive oil, and cooking was featured in Fine Cooking, Mise en Place, and Sunset, as well as in the trade publications Flavor & the Menu and Practical Winery & Vineyard Journal.
Chef Briwa participated in The Great Courses Professor Chat series. Read the chat to learn more about cooking.
Connie Guttersen
At the CIA, I've had the amazing opportunity to work with some of the most talented chefs in the world like Chef Bill Briwa and as a result, my own nutrition philosophy has changed for the better. I hope yours will too. Rather than looking at food and eating as a diet, I like to think of it more as a lifestyle, where meals are a celebration and I can encourage my own family to indulge in healthy and delicious foods. Words like healthy, indulgence and celebration typically don't together, but good food that is prepared well is actually a treat to the palate.
ALMA MATER
Texas Woman's University
INSTITUTION
The Culinary Institute of America
About Connie Guttersen
Dr. Connie Guttersen is a nutrition instructor at The Culinary Institute of America at Greystone. A registered dietitian and culinary professional, and a leading expert on the health benefits of diets inspired by international cuisines, she earned her Ph.D. in Nutritional Physiology from Texas Woman's University. Dr. Guttersen is the internationally renowned author of the New York Times best-selling books The Sonoma Diet and The Sonoma Diet Cookbook, which combine the latest nutrition science with a whole-health lifestyle approach that focuses on food to maintain and improve vitality and heart health. A frequently sought-after media personality, Dr. Guttersen has appeared on national broadcast programs such as The TODAY Show, The View, and Fox & Friends, and she has also written on healthy food combinations and the joy of flavorful foods for publications including The New York Times; USA Today; the Los Angeles Times; and O, The Oprah Magazine. Dr. Guttersen has also consulted with a range of corporations and Fortune 500 companies-including Kraft Foods, Nestle, and Panera Bread-on food trends and using world cuisines for culinary inspiration.