Rated

5

out of

5
by
Stephane Mandelert
from
Loved it
I had been reading about this subjects since I am 8 years old, and I am 56... And still I was pleasantly surprised by the way it was presented
Date published: 2021-02-24
Rated

5

out of

5
by
JonR
from
One of the best
Of all the Great Courses I've taken (and that's a lot) The Great Questions of Philosophy and Physics is among the very best. First of all because of the professor, who is unbelievably funny and lucid and smart. But also because it's love match between the humanities and science. If you've taken any of the excellent Great Courses on cosmology or quantum mechanics or particle physics you'll marvel at how clearly the material is set out. If you haven't, you'll want to. And you come away with fresh appreciation for the hard work done by philosophers as they attack the thorny questions that underly the blank assertions made by scientists. It made me think really hard in the pleasantest possible way. It was like getting a shiny new cognitive toolbox to replace, or at least augment, the miscellaneous heap of hammers and wrenches I'd been using. The graphics aren't great but the quotations are satisfying. If I list some of the most interesting topics they may sound dry but they are in fact juicy: does everything we know boil down in the end to something observable, or can we accept a proposition as a fact of it's necessary to make our most validated theories work? Is math discovered or invented? (I went in believing the latter and came out believing, if only tentatively, the former.) Is Schrödinger's cat actually in superposition or not? (I went in thinking yes and came out thinking no—in opposition to the presentation!) That is how good this course is: you can not only understand a quantum mechanics experiment, you can actually take it apart and disagree with it, and be able to explain your line of reasoning if asked! It's heady stuff. My position on this course, if you were to look for it, would probably be found somewhere over the moon.
Date published: 2021-02-23
Rated

5

out of

5
by
SBONI
from
Enlightening
I have watched a number of philosophy and physics Great Courses but never knew people studied the intersection between these topics. This course discussed ideas that did not come up in philosophy or physics that I had not considered before. I found it very interesting.
Date published: 2021-02-22
Rated

5

out of

5
by
Jim2317
from
Good Overview of a Complex Subject
Investigates the interface between philosophy and physics. For instance, mathematicians and physicists often write about the need for 'beauty' in their work. How can something so personal and subjective have any relevance to hard science? The presenter shows us the connection. I enjoyed this course immensely.
Date published: 2020-12-11
Rated

5

out of

5
by
Canadian
from
Simultaneously Satisfied and Not
Dr. Steven Gimbel lectures impressively about not only philosophy and physics, but also about history. He explains things well, though the nature of much of this course's content is enigmatic and, no doubt, very difficult for anyone to explain. I recommend the course and rate it as excellent, though with some reservations. The main reservation is that, in my opinion, the course should have run longer than twelve lessons. I sensed during individual lectures, as well as after the final one, that Dr. Gimbel had more he would have liked to say than he had time for. A few more of his fine analogies and examples would have been extremely helpful for me as I was trying my best to grasp elusive concepts. Of course, it isn't a bad thing to feel that my appetite for this subject matter has just been whetted. Minor weaknesses in the presentation were distractions caused by a garish studio set and by the professor's slightly too-frequent jokes.
Date published: 2020-11-07
Rated

5

out of

5
by
Anonymous
from
Superb!
A very enriching and informative series. Well laid out, and thought provoking content. Whether curious about physics or philosophy, well worth the attention
Date published: 2020-10-14
Rated

5

out of

5
by
Hotel Whiskey
from
First Rate and Fascinating!
As a retired engineer, catching up on subjects that I never before had a chance to consider, this is a fine introduction to the basic questions that have bedeviled thinkers since the time of Aristotle. This year, I struggled to get through the first chapters of Introduction to Elementary Particles (2nd Edition, Griffiths, 2010). Professor Gimbel's course provides useful context for this endeavor, especially the mystery of why mathematics is such a useful tool for dealing with the observable world. My wife, who knows nothing of mathematics and physics, sat through the twelve lectures with me and was fascinated. Gimbel is an excellent speaker and humorist. Yes, there are jokes ⸺and good ones. My brain has been wired for classical mechanics for so long that the concepts of quantum entanglement (Verschränkung) and the Schrödinger's cat thought experiment seem out-of-this-world weird ⸺and the Professor does a good job of explaining just how strange quantum mechanics can be. Altogether, a very satisfactory lecture series. HWF, Mesa AZ.
Date published: 2020-10-09
Rated

4

out of

5
by
MarleysGhost
from
Never Mind the Why and Wherefore
This is the second course that I have taken from Dr. Gimbel, the other being "An Introduction to Formal Logic". I found the course in logic to be quite interesting and sometimes a bit challenging. I think that it is helpful in that course to have at least a modest background in logic. Certainly I found the latter part of the course to be difficult to grasp without some consideration. Just so with this course. While it is not necessary to have studied physics or philosophy in order to understand what is going on, it is most definitely helpful. Professor Gimbel's lecture style, while informal, is on the quick side. Add to that is the shortness of the course (12 lectures) meaning much explanation and background is missing. I think most taking this course will need to fill in missing information, as some explanations that are of necessity, so brief as to be misleading. But not entirely, as there is a fair amount of time given, for example to wave/particle phenomena of light. But as there is much to cover, it will be helpful to have familiarity with things like the "standard model", which is passed over as quickly as some of those particles decay. And it is not only the science, but also the philosophy. Even though Professor Gimbel gives quite a bit of time to this area, it is easier to keep up if one has some familiarity with logical positivism and the ilk. But even if you have some formal education, some of the questions raised are most difficult—perhaps profound. For example, lecture 7, "Are Atoms Real?" was fairly easy from the scientific perspective, not so much as when the discussion turns to "constructive empiricism" and a discussion as if we can consider anything real. But all is not obscure. The lecture on Schrodinger's Cat and its implications makes the both "alive and dead" as comprehensible as any explanation I've seen. As mentioned, Professor Gimbel (he refers to himself as "Steve") is both casual and rapid. I like his humor, though some reviewers have not. For example he ends one troublesome lecture and a quandry with a blank screen, something I found appropriate and delightful. On the other hand, I hated the set. I found the bright, almost garish colors to be off-putting at best and distracting from the points being made at worst. I'd have liked this course better, if it were longer and the theme could have been more tightly developed. As it is, we get a brief tour of modern physics and the issues raised. Beginning with Newton up to quantum mechanics, philosophical questions are raised and answers are there none. It could not be otherwise, for these kinds of questions. Recommend for those with an interest in one subject or the other.
Date published: 2020-06-19
1: Does Physics Make Philosophy Superfluous?
Trace the growth of physics from philosophy, as questions about the nature of reality got rigorous answers starting in the Scientific Revolution. Then see how the philosophy of physics was energized by a movement called logical positivism in the early 20th century in response to Einstein's theory of relativity. Though logical positivism failed, it spurred new philosophical ideas and approaches.
2: Why Mathematics Works So Well with Physics
Physics is a mathematical science. But why should manipulating numbers give insight into how the world works? This question was famously posed by physicist Eugene Wigner in his 1960 paper, "The Unreasonable Effectiveness of Mathematics in the Natural Sciences." Explore proposed answers, including Max Tegmark's assertion that the world is, in fact, a mathematical system.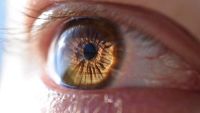 3: Can Physics Explain Reality?
If the point of physics is to explain reality, then what counts as an explanation? Starting here, Professor Gimbel goes deeper to probe what makes some explanations scientific and whether physics actually explains anything. Along the way, he explores Bertrand Russell's rejection of the notion of cause, Carl Hempel's account of explanation, and Nancy Cartwright's skepticism about scientific truth.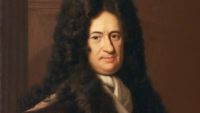 4: The Reality of Einstein's Space
What's left when you take all the matter and energy out of space? Either something or nothing. Newton believed the former; his rival, Leibniz, believed the latter. Assess arguments for both views, and then see how Einstein was influenced by Leibniz's relational picture of space to invent his special theory of relativity. Einstein's further work on relativity led him to a startlingly new conception of space.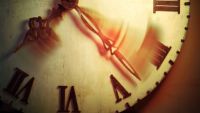 5: The Nature of Einstein's Time
Consider the weirdness of time: The laws of physics are time reversable, but we never see time running backwards. Theorists have proposed that the direction of time is connected to the order of the early universe and even that time is an illusion. See how Einstein deepened the mystery with his theory of relativity, which predicts time dilation and the surprising possibility of time travel.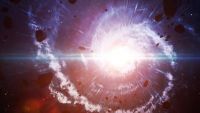 6: The Beginning of Time
Professor Gimbel continues his exploration of time by winding back the clock. Was there a beginning to time? Einstein's initial equations of general relativity predicted a dynamic universe, one that might have expanded from an initial moment. Einstein discarded this idea, but since then evidence has mounted for a "Big Bang." Is it sensible to ask what caused the Big Bang and what happened before?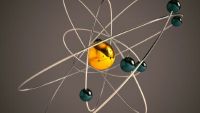 7: Are Atoms Real?
Compare proof for the reality of atoms with evidence for the existence of Santa Claus. Both are problematic hypotheses! Trace the history of atomic theory and the philosophical resistance to it. End with Bas van Fraassen's idea of "constructive empiricism," which holds that successful theories ought only to be empirically adequate since we can never know with certainty what is real.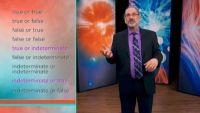 8: Quantum States: Neither True nor False?
Enter the quantum world, where traditional philosophical logic breaks down. First, explore the roots of quantum theory and how scientists gradually uncovered its surpassing strangeness. Clear up the meaning of the Heisenberg uncertainty principle, which is a metaphysical claim, not an epistemological one. Finally, delve into John von Neumann's revolutionary quantum logic, working out an example.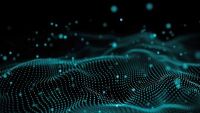 9: Waves, Particles, and Quantum Entanglement
Quantum mechanics rests on an apparent category mistake: Light can't be both a wave and a particle, yet that's what theory and experiments show. Analyze this puzzle from the realist and empiricist points of view. Then explore philosopher Arthur Fine's "natural ontological attitude," which reconciles realism and antirealism by demonstrating how they rely on different conceptions of truth.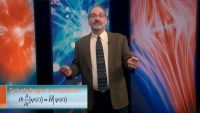 10: Wanted Dead and Alive: Schrödinger's Cat
The most famous paradox of quantum theory is the thought experiment showing that a cat under certain experimental conditions must be both dead and alive. Explore four proposed solutions to this conundrum, known as the measurement problem: the hidden-variable view, the Copenhagen interpretation, the idea that the human mind "collapses" a quantum state, and the many-worlds interpretation.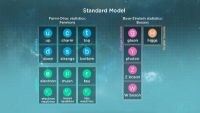 11: The Dream of Grand Unification
After the dust settled from the quantum revolution, physics was left with two fundamental theories: the standard model of particle physics for quantum phenomena and general relativity for gravitational interactions. Follow the quest for a grand unified theory that incorporates both. Armed with Karl Popper's demarcation criteria, see how unifying ideas such as string theory fall short.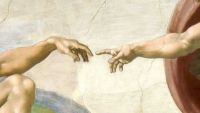 12: The Physics of God
The laws of physics have been invoked on both sides of the debate over the existence of God. Professor Gimbel closes the course by tracing the history of this dispute, from Newton's belief in a Creator to today's discussion of the "fine-tuning" of nature's constants and whether God is responsible. Such big questions in physics inevitably bring us back to the roots of physics: philosophy.
Steven Gimbel
Scientists give us new accounts of how the universe works, and philosophers unpack those theories to see what they tell us about what is real.
ALMA MATER
Johns Hopkins University
INSTITUTION
Gettysburg College
About Steven Gimbel
Professor Steven Gimbel holds the Edwin T. Johnson and Cynthia Shearer Johnson Distinguished Teaching Chair in the Humanities at Gettysburg College in Pennsylvania, where he also serves as Chair of the Philosophy Department. He received his bachelor's degree in Physics and Philosophy from the University of Maryland, Baltimore County, and his doctoral degree in Philosophy from the Johns Hopkins University, where he wrote his dissertation on interpretations and the philosophical ramifications of relativity theory. At Gettysburg, he has been honored with the Luther W. and Bernice L. Thompson Distinguished Teaching Award. Professor Gimbel's research focuses on the philosophy of science, particularly the nature of scientific reasoning and the ways that science and culture interact. He has published many scholarly articles and four books, including Einstein's Jewish Science: Physics at the Intersection of Politics and Religion; and Einstein: His Space and Times. His books have been highly praised in periodicals such as The New York Review of Books, Physics Today, and The New York Times, which applauded his skill as "an engaging writer...[taking] readers on enlightening excursions...wherever his curiosity leads."