Rated

5

out of

5
by
SiriNimal
from
A great course!
I has been almost an year since I started watching this. The Professor has a pleasing personality and he is very knowledgeable.
Date published: 2020-09-26
Rated

5

out of

5
by
SouthOfSanFrancisco
from
thought provoking course
Neil deGrasse Tyson has a unique approach to this series to make you think and question things you currently take for granted.
Date published: 2020-04-13
Rated

2

out of

5
by
EkkiEkkiEkkiEkkiPtang
from
Nice Atheist Bent
Convenient to know that because I believe in God, I'm ignorant. According to his lecture: I believe that someone who has an epileptic attack is possessed with a devil and that Isaac Newton (who I believe is a gibbering idiot compared to Dr. Tyson) deserves Dr. Tyson's rolled eyes when he (Newton) said it was "divine providence." I am seriously going to try to slog through this. If this is the intro, this is going to painful.
Date published: 2020-02-14
Rated

4

out of

5
by
HWFL
from
EASY LISTENING
I thoroughly enjoyed this audio download. Neil Tyson is easy too understand and uses the vernacular to explain otherwise difficult subjects...highly recommend you get this short (6 lectures) audio. Too bad "The Great Courses" are getting away from offering audio downloads so you can listen to them on your smart phone while driving!!
Date published: 2019-06-04
Rated

1

out of

5
by
Mike97
from
Watch the Discovery Channel Instead
Neil said nothing that you can't see on tv or google any day of the year. I find him somewhat arrogant but I guess that comes from being a tv "celebrity"
Date published: 2019-05-18
Rated

5

out of

5
by
Dragonfly324
from
Phenomenal!
The best lecture series so far. I loved the graphics that went along with his presentation. He is an outstanding speaker and clearly loves the subject matter. He explains everything clearly and raises a number of fascinating philosophical questions about the universe and our place in it. I HIGHLY recommend this for anyone curious about the universe... you will not regret it!
Date published: 2019-02-23
Rated

2

out of

5
by
TedHB
from
Don't bother with this one.
I didn't like this course very much. I was expecting something more from this, especially considering its price tag of ~$100USD. It was 6 half an hour lectures that seemed rambling, and lacking in cohesion and direction. They were delivered in what seemed like an impromptu, off-the cuff way. Material of this kind would be more suited for a podcast-tier discussion, not a $100 course. Also there are criticisms of the content provided. User Gendou has a detailed summary of them, written above. I would not recommend this course, and I am disappointed with The Great Courses for charging so much money for something so poorly put together.
Date published: 2019-01-15
Rated

5

out of

5
by
MW02
from
As usual with Tyson
Tyson NEVER, EVER disappoints. I only wish this was a 12 or 24 lecture course.
Date published: 2019-01-07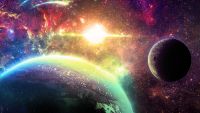 1: History's Mysteries
Science history is filled with puzzling mysteries that were only solved with modern science's focus on experimentation instead of thought. Here, take a closer look at concepts that were once unexplainable but, thanks to modern physics, are now better understood. You'll focus on two such former mysteries: the existence of an invisible "aether" through which light and sound were believed to travel a...
2: The Spooky Universe
Did you know that electrons, discovered in 1897, have never actually been observed by scientists? Or that quarks can only be studied in pairs? Or that as you travel faster or find yourself in a higher gravity, time ticks more slowly for you? Delve into these and other mind-warping facts and insights about the fundamentals of matter in a lecture that covers everything from particle physics to quant...
3: Inexplicable Life
Join Professor Tyson on a fascinating investigation of the possible origins of life in the universe. Why was Jupiter believed to be a good environment for life in the 17th century? Why is there only one single "tree of life" on Earth instead of multiple ones? How do extremophiles help scientists study life's genesis? Could life have come to Earth from another planet? And what do we mean when we ho...
4: Inexplicable Physics
Among the many topics you'll learn about in this lecture are the discovery of more elements on the periodic table; muon neutrinos, tao particles, and the three regimes of matter; the secrets of string theory (which offers the hope of unifying all the particles and forces of physics); and even the hypothetical experience of traveling through a black hole.
5: Inexplicable Space
Scientists have made astounding progress in their grasp of the universe. But what remains to be understood? Investigate some perplexing aspects of space that science has uncovered in the last half-century. Learn about the mysterious trajectory of the Pioneer spacecraft (known as the "Pioneer anomaly"). Explore two of the longest-standing problems in astrophysics: dark matter and dark energy. And e...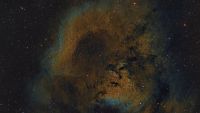 6: Inexplicable Cosmology
Take a fascinating trip through dimensions higher than our own. You'll discover how quantum physics and string theory have opened our eyes to the possibilities of quantum foam, the multiverse, antimatter, and tachyons. Also, join Dr. Tyson for a preview of the long-term fate of the universe (including the collision of galaxies, the burning out of stars, and the decay of orbits into black holes).
Neil deGrasse Tyson
Of all the amazing things about the Universe, I think two stand above all the rest. One of them is that we know so much about the universe, but another is that there's even more that we don't know.
ALMA MATER
Columbia University
INSTITUTION
Hayden Planetarium
About Neil deGrasse Tyson
Dr. Neil deGrasse Tyson is the Frederick P. Rose Director of the Hayden Planetarium at the American Museum of Natural History in New York. He is also a research associate in the Department of Astrophysics at the museum. Professor Tyson earned his undergraduate degree in Physics from Harvard University and his Ph.D. in Astrophysics from Columbia University. Dr. Tyson has written prolifically for the public, including a series of essays in Natural History magazine on which his previous Great Course, My Favorite Universe, is based. His books include Space Chronicles: Facing the Ultimate Frontier; a memoir, The Sky is Not the Limit: Adventures of an Urban Astrophysicist; and One Universe: At Home in the Cosmos (coauthored with Charles Liu and Robert Irion), winner of the 2001 American Institute of Physics Science Writing Award to a Scientist. Dr. Tyson is host of The Cosmos, a science documentary series televised on the Fox network, and former host of the PBS television series NOVA scienceNOW. His contributions to the public appreciation of the cosmos have been recognized by the International Astronomical Union in their official naming of asteroid 13123 Tyson."
"