Rated

5

out of

5
by
AL REY
from
The best diet lecture!
This is the best approach to a healthy sustainable diet. The lecture is very concise and easy to understand. Thank you for this.
Date published: 2020-07-23
Rated

1

out of

5
by
yoho
from
incomplete
I am very disappointed in this course.It was just a lot of lectures but nothing concrete to work with..I had to order extra materials from Amazon to find out portions and food lists..DON'T waste your money
Date published: 2020-06-05
Rated

1

out of

5
by
BobRG
from
No delivery. Ordered on May 7, not arrived yet.
Below is the delivery process so far - est. delivery 5/29/20: Tuesday , 5/19/2020 BELL GARDENS, CA In transit In transit to U.S. Postal Service Thursday , 5/07/2020 Shipment information sent to FedEx
Date published: 2020-05-24
Rated

5

out of

5
by
OmaG
from
Mayo Clinic Diet course
As with all other courses I have purchased from The Great Courses, this one was very professionally done with interviews, photos and production. I was somewhat disappointed that it would have further benefitted by purchasing the book and journal separately and did not note that in the catalog. Based on the information given in the lectures, it still appears to be a good healthy living program.
Date published: 2020-05-21
Rated

5

out of

5
by
SylvieM
from
Easy to follow weight loss tools
I find the course amazing but wished it offered downloadable pdf's of the habit tracker and other traking system mentioned during the lectures. This would make the experience even easier and fast passed towards your weight loss goals and healthy lifestyle!
Date published: 2020-02-08
Rated

5

out of

5
by
ton45
from
An easy to follow guide. Should provide results soon.
Date published: 2019-06-28
Rated

4

out of

5
by
Joe the GOM
from
Good course, encouraged me to get started
The lectures are tailored for those who really want to follow the Mayo Clinic Diet and do it their way, and they are quite good for that. I wanted to learn about their perspectives before diving into any diet program, so I watched the series and found it helpful and interesting. When done, I adopted the features that made the most sense to me and which were most applicable to my needs, and embarked on my own version, eventually losing 15 pounds (which was my goal) and I've kept it all off. I felt encouraged by watching the lectures and so I'd say that whether you intend to rigidly follow their program or if you just want to get yourself started in a good direction, you will find this course helpful.
Date published: 2019-03-14
Rated

5

out of

5
by
Motraveler
from
Great information
I bought this as a means to augment our goal for weight loss this year. We have been looking for a way to improve our nutrition while improving our general physical health. We haven't finished the course, but we've enjoyed what we've seen so far.
Date published: 2019-03-04
1: The Science of Weight and Weight Loss
With more than two-thirds of U.S. adults either overweight or obese, weight is clearly a national health concern. But how important is it for you to lose weight? Learn how your body-mass index, waist circumference, and medical history each impact your health. You'll be surprised to learn which factors are most important and why.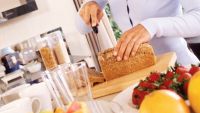 2: Getting Ready for The Mayo Clinic Diet
Learn how to prepare your kitchen and what other tools you'll need to begin Lose It!—the two-week jump-start phase of The Mayo Clinic Diet. But first, take this quiz to answer a fundamental question: Is this the right time for you to start a weight-loss program? Or are there other underlying issues to be addressed first?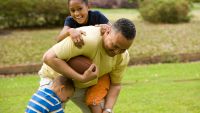 3: Starting Your Diet: The Lose It! Phase
Learn the five specific habits to add to your daily routine for the first two weeks of the program, the five habits to remove, and the bonus habits that will give your weight-loss journey the best possible jump-start. These changes are designed to bump you out of your comfort zone and head you in a different, healthier direction—but in ways that are both doable and nutritionally sound.
4: Assessing Your Weight-Loss Progress
If you couldn't follow every detail of the Lose It! program for the full two weeks, don't worry. Chances are you did change some habits, and that is the beginning of success. Going forward, you can give yourself a bit of leeway on some habits—but others are too fundamental to your weight-loss success to be negotiable.
5: Maintaining Your Program: The Live It! Phase
As you move into the long-term Live It! portion of the Mayo Clinic Diet, you'll learn how to realistically set your personal outcome and performance goals, as well as your daily caloric intake. With The Mayo Clinic Healthy Weight Pyramid as your guide, you'll see that no foods are completely off limits as long as you understand the crucial difference between serving size and portion size.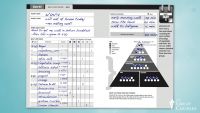 6: Tracking Your Weight-Loss Progress
While you can use any method that's convenient for you to track your daily food intake and activity—from pencil and paper to smartphone apps—the tracking itself is crucial for success as you begin the long-term portion of The Mayo Clinic Diet. Learn exactly what and when to track for maximum efficacy. But tracking your weight? That's a more personal matter.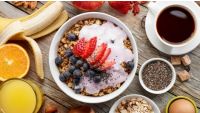 7: Adapting The Mayo Clinic Diet
The Mayo Clinic Diet is an adaptable plan that can work whether you're in your home kitchen or out on the road. If you usually follow a vegetarian, vegan, Mediterranean, or DASH diet (for hypertension), no problem. These and other eating plans fit well within the framework of The Mayo Clinic Diet. With these five healthy cooking techniques and the five criteria for any food, you'll be on your way.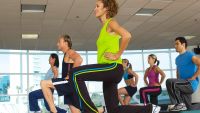 8: Exercise, Activity, and Health
Physical exercise provides a variety of health benefits with respect to heart disease, blood pressure, cognitive function, mood, diabetes, and some cancers—as well as helping the body lose weight and maintain that loss. In addition to structured exercise, learn how to incorporate more Non-Exercise Activity Thermogenesis (NEAT) into your day.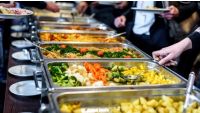 9: Behavioral Strategies for Weight Loss
Many people believe they don't have enough willpower to lose weight and keep it off. But the real issue is having the amount of willpower you need exactly when you need it—and you can plan for that. Learn how to give yourself every opportunity to be successful in changing your behavior long-term, and about the significant interplay between guilt and forgiveness.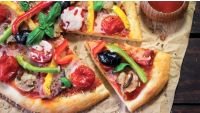 10: Cooking The Mayo Clinic Diet Way
How to plan healthier meals? Chef Jen makes it easy! With her simple suggestions for grocery shopping and easy-to-follow cooking demonstrations, you'll learn to cross-utilize your ingredients to maximize efficiency in the kitchen. From barbeque pita pizza to pesto shrimp pasta, these delicious meals will help you meet your weight-loss goals.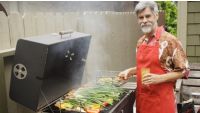 11: Overcoming Obstacles to Weight Loss
Everyone who undertakes a long-term plan to improve health will face obstacles. Learn to anticipate specific challenges and plan your work-arounds in advance. Whether it's grocery shopping, cooking, eating out, getting your family on board with food changes, or prioritizing exercise, you can identify and overcome potential obstacles to your optimum health. You can be successful.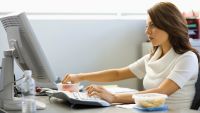 12: Handling Lapses and Keeping Weight Off
Some days you will eat too much, and some days you won't exercise, not even for five minutes. It happens to everyone. And eventually, you may even hit a plateau in your weight loss. Learn the best ways to keep negative self-talk at bay and continue to move forward toward better health, instead of expecting unattainable perfection and relapsing into old habits.
Donald D. Hensrud
Effectively managing weight is one of the biggest paradoxes I know. It sounds easy-eat less and exercise more-but the factors that go into that seemingly simple statement are tremendously complex.
ALMA MATER
University of Hawai'i
About Donald D. Hensrud
Donald D. Hensrud, M.D., M.P.H., has been a member of the Mayo Clinic staff for 25 years and currently serves as Associate Professor of Nutrition and Preventive Medicine at Mayo Clinic and Director of the Mayo Clinic Healthy Living Program. Dr. Hensrud holds four academic degrees: a B.S., an M.D., and Master's Degrees in public health and nutrition sciences. He is board certified in the fields of Internal Medicine, Nutrition, and Preventive Medicine, and is a fellow of both the American College of Physicians and The Obesity Society.
Dr. Hensrud has authored numerous scientific articles and book chapters and has contributed to lay education as editor of the books Mayo Clinic Healthy Weight for EveryBody, The New Mayo Clinic Cookbook, The Mayo Clinic Plan: 10 Essential Steps to a Better Body and Healthier Life, and the New York Times bestseller The Mayo Clinic Diet. He was coeditor of the medical text Clinical Preventive Medicine and wrote a monthly health column for Fortune magazine for several years.
Dr. Hensrud has received the Charles E. Kupchella Preventive Medicine and Wellness Award from the University of North Dakota and the Distinguished Alumni Award from The University of Alabama at Birmingham. He consistently appears on the Best Doctors in America List.