Rated

5

out of

5
by
logicalpositiv
from
He hit it on the nail
Great job. This professor really understands the field of economics and how policies and economic ideas are processed.
Date published: 2021-05-10
Rated

5

out of

5
by
Maro
from
This course rocks!!!!!!!!!!!!!!!!!!!!!!!!!!!!! I really enjoyed this course
Date published: 2021-01-22
Rated

5

out of

5
by
mcsad
from
Great incentive to check out the course
Wish I knew 20 yrs ago some of the thinking I learned from this course.Good life lessons to be learned .Once you start watching you will be hooked.
Date published: 2020-12-08
Rated

5

out of

5
by
reina99
from
Clearly and Concisely Presented
I enjoyed this course, because it was not too technical in the way it was presented. You can have a minimal amount of understanding of Economics and still understand the concepts easily. Professor Bartlett is clear and precise in his presentation. He uses very good examples which solidify the previous material in the course.
Date published: 2020-10-06
Rated

4

out of

5
by
Huskerdan
from
Useful Examples
I thiught this was a good course that stimulated lots of thinking. Some elements of the examples were overstated and thus created a distraction. For instance, the example of giving each of his children $1-million based on $3000 down and $100 per month thereafter would require more than 50-years. Thus he would be more than 90-years old when the promise came to fruition. I am skeptical about the reasonableness of this promise.
Date published: 2019-06-17
Rated

4

out of

5
by
Tmkc
from
Valuable Lessons for Decision-making
Overall this was a very well presented and useful set of lectures. I do tire of the inevitable insertion of climate change into the mix of almost every course. In the case of this course, perhaps it would have been better inserted in the lecture on "Economics of Ignorance" rather than "Incentives and Optimal Choice." At least the former should have come before the latter lecture. That said, overall it was a very good course. Without the one mar, I would have given it 5 stars.
Date published: 2019-05-19
Rated

5

out of

5
by
Paul The Curious
from
excellent course!
I took this course twice recommended to my sons. It makes a difference in one's life.
Date published: 2019-05-18
Rated

5

out of

5
by
Pablo de California
from
Think like an economist
I'm an English teacher, but this course forces one to confront the reasons why we make The choices we do. I recommend this course to everyone, especially those with no background in economics.
Date published: 2019-03-10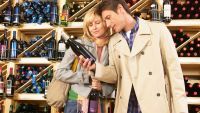 2: The Economist's Tool Kit-3 Core Concepts
Complete your tool kit for economic thinking with three key concepts. Learn what an economist means by rational decision making; how marginal analysis is used to solve complex problems; and how you combine these first two concepts to understand optimization.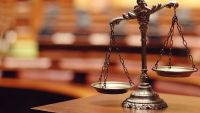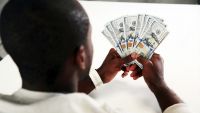 4: Incentives and Optimal Choice
How do economists think about the rights and rules that govern human interactions? Using real-life examples and classic problems like the Prisoner's Dilemma, plunge into questions of ownership, trade, and compensation and how ideas like incentives and responsibilities are intimately connected to them.
5: False Incentives, Real Harm
Two case studies involving tragic fires help you grasp two classic economic situations-the Tragedy of the Commons and the difficulties of providing a public good. Then, apply what you have learned to see how an economist would think about the even larger problem of global climate change.
7: Playing the Odds-Reason in a Risky World
People can strategically use information-selectively controlling, hiding, or subsidizing it-to influence the decisions of others. Examine concepts like the informational blind date and information asymmetry and see how they can lead to consequences like adverse selection and even the 2008 financial crisis.
8: The Economics of Information
Safety, like everything, has a cost; at some point, being a little safer costs more than it is worth. By studying how economists evaluate risk, learn how the concept of expected value permits rational decision making in situations with risk, but also brings its own set of dangers.
9: A Matter of Time-Predicting Future Values
Time can be one of the most important factors in economic thought; when events occur matters. This lecture looks at how economists deal with this critical factor, introducing you to concepts such as nominal versus real value and present versus future value....
10: Think Again-Evaluating Risk in Purchasing
Apply several of the new tools you've been working with to learn how an economist might confront one complex choice you have likely faced yourself: whether to purchase that extended warranty on an expensive consumer item like a big-screen television.
11: Behavioral Economics-What Are We Thinking?
Despite the predictive power of conventional economic presumptions about fundamental rationality, behavioral economists are showing that we sometimes do things that indeed seem irrational. Delve into several examples of this and possible means of overcoming these behaviors.
12: Acting like an Economist
Apply what you've learned by thinking like an economist about three different issues: doing a cost-benefit analysis of crime from a criminal's perspective; altering our own structure of incentives to motivate healthier behaviors; and finding policy solutions to traffic congestion and its resulting pollution.
Randall Bartlett
The Great Courses have permitted me to share my enthusiasm for European History and Culture outside the classroom, reaching an engaged and passionate audience intent on learning.
ALMA MATER
Stanford University
INSTITUTION
Smith College
About Randall Bartlett
Dr. Randall Bartlett is Professor of Economics and Director of the Urban Studies Program at Smith College, where he has taught for 30 years. A graduate of Occidental College, he earned both his master's degree and doctorate from Stanford University and taught at Williams College and the University of Washington before joining the Smith faculty. A highly skilled teacher, Professor Bartlett has twice won all-college teaching awards at Smith and was the 2003 recipient of the college's Distinguished Professor Award. He has served at both the department and college levels as a teaching mentor to junior faculty and has been instrumental in developing a number of important programs at Smith, including founding and directing the Phoebe Reese Lewis Leadership Program and serving as the first director of the Public Policy Program. He also presents each fall a wildly popular financial literacy lecture series that is attended not only by students, faculty, and staff, but also by members of the community of Northampton. The author of numerous articles on economics and public life, Professor Bartlett has also written three books, including his most recent, The Crisis of America's Cities, which explores the problems and prospects of urban America.