Rated

4

out of

5
by
Gharmjo
from
Nonverbal Communication: Science or Art?
Professor Frank's short course contains much to help effective communication. Examples: Both sales people & police (L7) mirror your body language, show empathy / liking to build rapport. The proven ability (L9) of the secret service and police interrogators to more accurately (than other groups differentiate) ID nonverbals between the angry and the dangerous is certainly a reason not to give others their jobs. I found his suggestion to "fill space" (via correct posture) was an easy-to-remember adjunct. L8's "how to avoid being mugged" with gait encourages exercise. Frank's introduction statement begins: "By the end of this course, what was invisible will become visible…" and was absolutely fulfilled. I now find myself less prone to be affected by a speaker's mannerisms and better able to concentrate on his thought. But the last part of his sentence "…thanks to science" is a contrived badge of authenticity. The course's oft-repeated "scientific analysis" is more often observational opinion with misleading math (see below). Much to his credit Frank often tells the audience not to read too much into any observation. SCIENCE (which Frank posits as the basis of the course) is violated in L3 where he states that yellow and black are colors of malevolence but "pink' affects serotonin and calms. Physics tells us that black is NOT even a color. Colors correspond to specific wavelengths of light but black is the absence of light. White and black are shades, not colors. A narrowly contrived poll (see SOCIAL below) on "pink" could easily show that it causes arousal & aggressiveness rather than calm. ART: Artists often, & Crayons always, label black and white to as "colors". See L2 of TGC's "How Colors Affect You". Frank's position would seem to be art, not science. SOCIAL: L3 presents a poll viewing sports uniforms with more than 50% black (shade) where black was perceived as "more malevolent". As a retired Physician, a smiling black patient in a 100% black suit brings a feeling of relief and respect that contrasts sharply with a demanding patient wearing pink. If I were to contrive a Frank-style poll based on my own bias, "black means calm" would be the probable result. The shade itself is not the cause of the effect, the context is. Perhaps his contrived study produced these results because of our mental association between sports conflict and military/militant conflict? Black shading used at night by the latter creates advantage: decreased visibility, uncertainty, and increased opponent death. The "black means malevolent" line is socially counter-productive. MATH: In L9 an example is given where there are 7 choices. In the study in question, an agreement rate of 55% is promoted as better than a 50-50 chance: true, slightly. But then he tries to make things look better. He notes that when a random choice is forced, that each answer will come up 14% of the time. True again. But in real life, there are probably only 2 or at most 3 reasonable choices. Since the statistical distribution of actual answers is NOT given, the comparison to a 14% forced random choice is invalid. For example, if there were only 2 "likely" choices, the agreement rates would be 45% and 55%. The 45% agreement rate is now as close to a 50-50 chance as the 55% agreement rate and his statement is nonsense. PERFORMANCE: Despite the course title, Frank's prancing foot movements / rhythmic head bobbing compounded by irregular "illustrator" / "adaptor" body movements, his partial smile / pensive tight lips and intense brow, gave conflicting nonverbal clues (L6 & 8) and rapidly became distracting. This intensified whenever trying to convince that the course was "scientific". Contrast this with the absolutely riveting attention produced by TGC's Prof Liulevicius ("The Rise of Communism") who merely sat but used exacting, intense facial expression and illustrators. MYTH: That the female center of gravity is lower than male's (L7) makes common sense & does not need the "science" label. Worse, he illustrates this with a young male bent over, head on a wall unable to pick up a chair, while a smaller female can. I'm 70 and have no trouble picking up a large dining room chair from that position…maybe I missed something OR the student is suffering from L9's "artificial agreement". SUMMARY: This is a very worthwhile course where the "invisible will become visible". Score 5 for this endpoint. However, its "science" is mostly observational with questionable method, math, and meta-analysis endpoints, Score 2. IMHO, "nonverbal communications" remain art more than science. This course was a gift.
Date published: 2020-11-21
Rated

5

out of

5
by
62viola
from
Very interesting information
I loved this program and found it interesting and insightful. One of the things I really enjoyed is finding out the reason why it is that I have such good perception skills. Even from hard situations, we are given instincts that really help us. This course brought this out very clearly. I also think the professor did a great job presenting the material with clarity and organization.
Date published: 2020-06-26
Rated

5

out of

5
by
Anonymous
from
Nicely Done!
This course is well thought out and nicely put together. A wealth of info about how we communicate even when we're not talking.
Date published: 2020-05-06
Rated

5

out of

5
by
MarleysGhost
from
The Way You Walk; the Way You Move
For sure Professor Frank never references Jennifer Lopez, but he has many references to culture, nonverbal and verbal, in this course. Many reviewers have criticized this course for not giving more instruction on how to personally use nonverbal skills or have thought that he only taught what they already knew. However for me, even when he was presenting things with which I had familiarity, I was both intrigued and enlightened. For example Lecture 8 describes clues that others take from walking. Now I think that many (or most) of us realize that walking confidently lessens the chances of being physically assaulted, but studies that incorporated real muggers into the research was certainly something that surprised me. That muggers watching videos could pick out likely victims and that they were largely in agreement was not only interesting, but scientifically confirmed a long held belief. Or in the same lecture his observations on the amount of personal space required when talking with others, agreed with my observations during my working life in various countries and cultures. I'd liked to have had this knowledge prior to a few uncomfortable moments earlier in life. In a course of only 12 lectures I think that Dr. Frank manages to convey a great deal of information, both of practical value and intellectual information. To be sure using a lecture to cover evolution and nonverbal communication may have not practical value as to how to interact with others, or how to decode the clues they are sending, but for me that is not the point of the course. I can understand that those who took this course hoping for detailed information and practical applications in (for example) understanding if someone is lying or not might not like this course. But if you want a broader perspective (mostly based on a scientific approach), this course should be a good fit. I took the course in video format and think that an audio-based one would not work as well, although some might find it sufficient. Professor Frank, as befits one who would be qualified to present this course has first rate presentation skills. Recommended.
Date published: 2020-02-13
Rated

4

out of

5
by
Little Voice
from
Well Thought Out Lectures
I liked this course because the professor chose the order of his lectures well, delivered his lectures engagingly, kept my attention, and brought to mind personal experiences that made me see the point of what he was lecturing on. Each lecture had me focusing on what that lecture's topic was about, so through his topics and personal memories of mine, I learned more than I knew, understood what I already knew better, and came away from it a little bit smarter than I used to think I was. All in all it was an enjoyable enough course that listening to 3 to 4 lectures at a time was easy for me. Thanks for having this one affordable as well. Worth every penny for the online course. Would recommend folks get the DVD, but the online course is a great choice to have also.
Date published: 2019-12-24
Rated

5

out of

5
by
Canadian
from
The Wordcraft of Body Language
Wordcraft means skill with words, and I'm using the term somewhat tongue-in-cheek to describe the information in this interesting, enjoyable course on nonverbal communication. Audible words are not, of course, involved, though it is amazing to ponder how many gestures, postures, non-word sounds, and autonomic bodily changes do convey meaning to other people from us, as well as from them to ourselves. Can skill be said to be involved? After studying what Dr. Mark G. Frank shares here, I think that, yes, skill is involved, though some of the means by which we communicate non-verbally were learned more or less by osmosis from family members and society, rather like skills involved in first language acquisition. Dr. Frank's practical tips on how we refine intended body language and how we might read the body language of others in ways that improve understanding and relationships—yes, these seem to me to be skills that can be honed. Dr. Frank is a pleasant and encouraging speaker who explains things well, making good use of analogies. Much of the information he presents is of the common-sense variety, though he makes frequent reference to scientific support for such information. He makes a commendable effort to take an inclusive perspective about aspects of nonverbal communication that differ around the world, and also aspects that are essentially universal. I especially appreciate his emphasizing that understandings researchers have determined experimentally about what nonverbal cues often mean, even when statistically significant for describing numbers of people, still need to be "taken with a grain of salt" when considering each given individual. He cautions us not to over-conclude, and to regard what we notice about others as indications rather than as proofs. I also appreciate the photographs accompanying these lectures. They seem to illustrate very well what the professor discusses. Though excellent in most respects, the course rates as good in terms of bang-for-the-buck value, in my opinion, mainly because the content deserves a fuller treatment. As presented, I think that either "An Introduction to Nonverbal Communication" or "Nonverbal Communication Basics" would have been a more fitting title for this twelve-lesson series than "Understanding Nonverbal Communication." I also think that some sub-topics (e.g., what a doctor might look for beyond what patients verbally report) receive short shrift, while speculation about how people might betray when they are lying takes up a disproportionate share of the time during several lectures. Nonverbal evidence re: lying seems to be one of Dr. Frank's particular areas of expertise. I only mind his extended focus on that because the course as a whole is fairly short.
Date published: 2019-12-01
Rated

5

out of

5
by
Pepper10
from
Pictures demonstrate exactly content!
I flip go thru looking for interesting courses, and this struck me coming from a big city being able to see body language on crowded subways, buses and elevators, and expressions generally everywhere, and the vibes that I may give out. Especially on the crowded places as I am critically claustrophobic! love the course!
Date published: 2019-09-24
Rated

5

out of

5
by
irtx
from
Learned a lot!
I listened to the audio version of the course and learned a lot! Excellent information and presentation.
Date published: 2019-08-07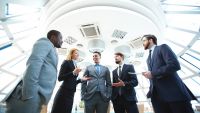 1: The Science of Nonverbal Communication
Learn about the popular, and often incorrectly referenced, study from the 1960s that opened the door to the modern study of nonverbal communication. Understand why nonverbal communication matters so much, and learn how it interacts with verbal communication to reemphasize or deemphasize the message....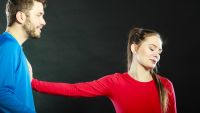 2: The Meaning of Personal Space
Examine the biological drives, such as territorialism, that influence our nonverbal reactions. Define the three "levels" of territories and see how they affect our reaction. Understanding this is an inherent reaction in everyone can help reduce social conflicts....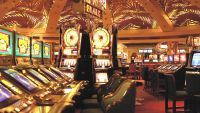 3: Space, Color, and Mood
See how you send signals by just by the colors you choose to wear, or the makeup and scent you apply. Trace the evolution of why certain colors or smells still send subtle and often unconscious messages. Study how the use of space, architecture, lighting, and other, seemingly ambiguous external factors can all have an impact on how we feel, react, and behave....
4: What Body Type Doesn't Tell You
Can we predict behavior and personality based on the body or the face? Are taller people more likely to earn more money than shorter people? What makes someone's face attractive? Dr. Frank looks at the myths and facts about how age-old cultural references in seeking mates and partners have evolved into snap judgments about personality types, which can have an effect on our potential success....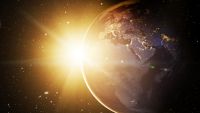 5: Evolution's Role in Nonverbal Communication
Unravel the long history of how nonverbal communication has evolved, how and why we originally interacted with others, and how the biological history of our bodies suggests that our ability to communicate verbally was so limited, the only way we could send messages to friends and foes was through facial expressions and body language. You'll also explore the seven emotions communicated most strongl...
6: Secrets in Facial Expressions
Take a closer look at facial expressions, learning that some reactions may be superficially easy to read, while other expressions demonstrate a conflict of feelings or nuances that often get lost in the interpretation. Learn how Darwin, as well as contemporary psychologists Paul Ekman and Carroll Izard, studied facial and body expressions to determine that certain expressions of emotion may be uni...
7: Hidden Clues in Vocal Tones
Probe into the nonverbal elements of the voice: the configurations of pausing, the irregularities of speech, and vocal tone. Tone includes the amplitude (volume), timbre, resonance, and pitch of the voice. How fast you talk, how much you say, and how long you wait to respond all send messages about the message you are about to convey. Discover how much you can-and can't-tell about a person just fr...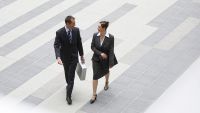 8: Cues from Gestures and Gait
Body language communicates many things, and often contradicts messages that our words convey. Divide the body into the areas that send the clearest signals about your intent to better understand how to use your posture and gestures to communicate. Explore how the position of your hands and head, your gait as you walk, and how much space you take up all send indications about who you are and how yo...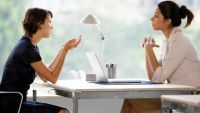 9: Interpreting Nonverbal Communication
How good are we at reading people? Can we train ourselves to be better at this skill, or is it an inherent ability? This lecture explores a number of studies that measure the ability to read facial expressions, voice and tone, and body language. Get some tips for improving your own ability to read nonverbal communication....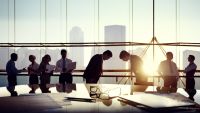 10: Cultural Differences in Nonverbal Communication
While the previous lectures explored the biological evolution of nonverbal communication, which are hard-wired into most living creatures, this lecture delves into the fascinating impact culture has had on nonverbal communication. Examine the nonverbal communication differences that are driven by the integration of biology and culture, including the unwritten display rules that every culture adopt...
11: Spotting Nonverbal Deception
The ability to detect a lie by clues in the voice, body language, or facial expression is a much-desired skill. When under scrutiny, most people react with aroused emotions-anxiety, for example-even when they are telling the truth. Start this lecture learning the difference between a deception and a lie; for example, not disclosing all the facts versus outright fabricating a story. Then explore th...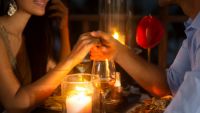 12: Communicating Attraction
Conclude the course by revealing how the ability to better read nonverbal communication can affect our daily relationships and help us have a better chance of success in all areas of life. From job interviews to doctor's visits, Dr. Frank will show you the impact nonverbal communication has in everyday situations. You'll also discover that although many cultural differences affect nonverbal commun...
Mark G. Frank
Nonverbal communication has similar but not identical features to verbal communication. It is in those differences where we glean maximum insights.
ALMA MATER
University at Buffalo, The State University of New York
INSTITUTION
Cornell University
About Mark G. Frank
Dr. Mark G. Frank is a Professor and Chair of the Department of Communication, as well as the Director of the Communication Science Center at the University at Buffalo, The State University of New York. Dr. Frank received his B.A. in Psychology from the University at Buffalo and received his Ph.D. in Social Psychology from Cornell University. Dr. Frank's work has examined the behaviors associated with real versus falsified emotions, behaviors that occur when people lie, and the factors that make people better or worse judges of emotion and deception. His work has been funded by The National Science Foundation, the U.S. Department of Homeland Security, the U.S. Department of Defense, and the intelligence community. He has used these findings to lecture, consult with, and train U.S. federal law enforcement agencies, intelligence agencies, local and state agencies, and selected foreign agencies. He has presented briefings on deception and counterterrorism to the U.S. Congress and the National Academies of Sciences. In 2005, Dr. Frank won The Rutgers College Class of 1962 Presidential Public Service Award for his uncompensated work with law enforcement and other professionals. He has also won a Visionary Innovator Award from the University at Buffalo for being a co-inventor of patented software that reads facial expressions in real time. Dr. Frank has also received a National Research Service Award from the National Institute of Mental Health. Dr. Frank has published numerous research papers. He has also coedited two books. He has appeared more than 100 times in print, radio, and television outlets.