Rated

5

out of

5
by
Anonymous
from
Fascinating, informative and really well presented
I loved this course. I am a retired obstetrician so a lot of the earlier information was familiar to me, but was presented so well that I didn't find this at all boring. The later lectures on many of the more recent discoveries were fascinating and I learnt a huge amount. Sam Kean's style is excellent and I am sure even those without much scientific background would have absolutely no difficulty following these lectures. I have enjoyed every one of the the Great Courses that I have watched (from a very wide range of subjects) but this was one of the best and I was very sorry that there were only 12 lectures.
Date published: 2020-11-22
Rated

5

out of

5
by
arncas
from
Great teacher!
I loved this course. It was well organized and clearly presented in terms I could understand. A terrific job of explaining a complex subject. Thanks.
Date published: 2020-10-24
Rated

5

out of

5
by
Anonymous
from
Excellent Popular Science
This course is a bit different from many of the lecture series. It is presented by an excellent science popularizer, and presumably based on his best selling book. I read a lot of popular science books and would like to see GC do more of these. The section on genetic anthropology caught my attention, so I started reading a book recommended in the course guide called "Who We are and How We Got Here". Really interesting. I took a look at the Great Courses lectures on biological anthropology, but quickly realized that it was published in 2002 and therefore completely outdated. Anything published before 2015 in this field is outdated.
Date published: 2020-10-20
Rated

5

out of

5
by
OLDDOC1941
from
A Born Teacher
Sam Kean is a born teacher. A background in basic biology would be helpful to understand the course. But even without such a background, with a little self-study, you can learn what you ought to know about DNA and all its permutations, up to and including the newest CRISPR gene editing technology. I especially enjoyed how, by means of detailed examples of the interactions of some of the main players in this drama, he showed the human side of scientific research. Bravo!
Date published: 2020-10-16
Rated

5

out of

5
by
Robert22066
from
Released 2020. Primarily historical, not technical. The lecturer is not an academic and is not constrained by academic politics. Many controversies are described dispassionately. Definitely not politically correct. Notably, the lecture on eugenics admits that Nazi race laws were based on US eugenics laws, that the US Supreme Court had decided (8-1) that were entirely constitutional. Recommended. Honest, clear and succinct. I'm usually wary of 5-star ratings but this one is deserved.
Date published: 2020-10-13
Rated

5

out of

5
by
Neilie
from
Unlocking the Hidden History of DNA
I have completed about 20 courses and this is the best of a very good group. The lecturer is funny, generates interest by using suspense and mystery, and very knowledgeable. As a professor myself, I am learning new techniques of presentation from this professor. This is the highest praise that I can give. Please hire him to present more courses. I would sign up immediately!
Date published: 2020-10-13
Rated

5

out of

5
by
BigWally
from
Outstanding course!
Fascinating insights about DNA. I have a fairly good knowledge of DNA, but I certainly learned a lot from this course.
Date published: 2020-10-09
Rated

5

out of

5
by
Sandra50
from
Would love more like this.
Well-organized, up-to-date, and includes effective examples to illustrate main topics of each lecture. The length of each lecture was about right, too.
Date published: 2020-10-08
1: Genes versus DNA
Your investigation begins with the independent discoveries of genes and of DNA in the mid-1800s—which were not understood to be related for almost a century! Gregor Mendel, an Austrian monk, used pea plants to discover what discrete units of inheritance are, later called genes. Meanwhile, biochemist Friedrich Miescher extracted a sticky substance from the nuclei of cells later called DNA. Follow both trails into the 20th century, as chromosomes are discovered and the realization finally begins to dawn that genes and DNA may be related.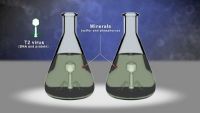 2: The Quest for DNA's Structure
Join the quest to understand the molecular biology of the gene with the famous blender experiment, which showed that DNA, not proteins, transmit genetic information. Then look at five scientists who competed to solve the mystery of DNA's structure, including Rosalind Franklin and a team of rookie investigators who stumbled embarrassingly in their first attempt: American James Watson and Englishman Francis Crick.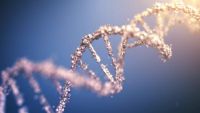 3: The Double Helix Revealed
Enter the home stretch in the race to find the structure of DNA. With eminent chemist Linus Pauling leading the pack, longshots James Watson and Francis Crick got a key clue from rival investigator Rosalind Franklin—without her knowledge. Meanwhile, Cold War politics delayed Pauling. Analyze the reasoning that led Watson and Crick to their 1953 breakthrough, and consider why Franklin didn't beat them to it.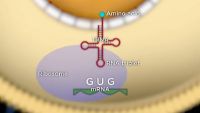 4: From Genetic Codes to DNA Fingerprints
Because DNA is only a blueprint, the discovery of its double helix structure was just the beginning. Trace the next big step: understanding how DNA synthesizes proteins through the intermediary of RNA. Here again, a dark horse researcher—Marshall Nirenberg—made the crucial breakthrough. Then see how DNA fingerprinting became possible in the 1980s, and study how two baffling crimes were solved using this technique.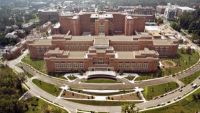 5: The War over the Human Genome
Cover the "Manhattan Project" of DNA: the Human Genome Project to sequence all three billion base pairs of human genetic material. Two separate teams, led by Francis Collins and Craig Venter, competed bitterly to reach this costly goal, which required new technologies and controversial methods. Examine the politics and unexpected legacy of this effort, which was declared complete in 2003.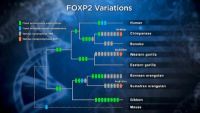 6: How DNA Controls Itself and Shapes Our Culture
The decoding of the human genome paved the way for Project ENCODE, designed to identify functional elements in the genome. Focus on examples that are central to human culture, such as language. Probe the foxp2 gene that appears to play a role in speech, together with other genes. Consider the role of mutations and nature's gene splicing in boosting our brain and cognitive abilities.
7: Microbes Manipulate Us, Viruses Are Us
Investigate the curious career of microbes in our bodies—not just the ones that make us sick, but more crucially, those that get incorporated into our DNA, driving evolution in unpredictable ways. For instance, the placenta that makes most mammals distinct from egg-laying animals appears to be an adaptation derived from an invasive virus. Learn why 8% of our genome is viral in origin.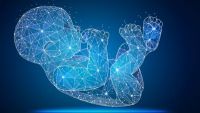 8: How Epigenetics Turns Genes On and Off
Every cell in the human body has essentially the same DNA, yet cells behave very differently, partly due to epigenetics. In epigenetics, the DNA genetic sequence remains constant, but the activity of that sequence changes as genes get switched on and off. More surprising, epigenetics also explains how the inheritance of traits can be influenced by environmental factors, such as health issues in the children and grandchildren of famine survivors.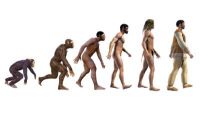 9: Apes, Humans, and Neanderthals
In the wake of the Human Genome Project, scientists were able to chart our shared heritage with a multitude of species. Most startling was evidence of breeding between modern humans and Neanderthals in the deep past, with a small percentage of Neanderthal DNA present in major human populations today. Peer into the human genome to read these and other clues about our multifaceted history.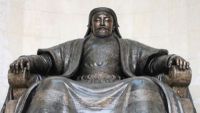 10: How DNA Reveals History
DNA has solved age-old mysteries about prehistory: Where did humans originate? When did we first start wearing clothes? How did the agricultural revolution spread? Also delve into historical questions that DNA has answered, involving figures such as King Tut, Genghis Khan, Thomas Jefferson, and King Richard III. Consider Abraham Lincoln to ask where we draw the line in reading genetic secrets from the past.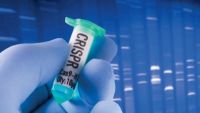 11: CRISPR's Rise, Promise, and Peril
Investigate the first precision technique for genetic engineering, CRISPR, heralded as holding the potential for science fiction-like manipulation of the human genome. Trace the history of CRISPR-based techniques from a coastal salt marsh, to the biochemistry lab at a yogurt plant, to top research universities, pharmaceutical firms, and the fight over patents. Consider the potential for abuse of this powerful tool.
12: How DNA Redefines Medicine and Our Future
Look at the genetic basis for certain diseases and how personalized genetic medicine might be customized to the hidden histories that each of us have written in our DNA. Discover what makes the challenges so daunting and focus in particular on the different mechanism behind different cancers, and how genetics helps us disentangle the differences. Ponder what new insights into the workings of DNA may be next.
Sam Kean
I take you on an extraordinary journey into the hidden building blocks of life, the very essence of what we are.
About Sam Kean
Sam Kean is the New York Times best-selling author of The Bastard Brigade: The True Story of the Renegade Scientists and Spies Who Sabotaged the Nazi Atomic Bomb; Caesar's Last Breath: Decoding the Secrets of the Air around Us; The Disappearing Spoon: And Other True Tales of Madness, Love, and the History of the World from the Periodic Table of the Elements; The Tale of the Dueling Neurosurgeons: The History of the Human Brain as Revealed by True Stories of Trauma, Madness, and Recovery; and The Violinist's Thumb: And Other Lost Tales of Love, War, and Genius, as Written by Our Genetic Code.
The Bastard Brigade was on NPR Science Friday's list of Best Science Books of 2019, while Caesar's Last Breath was The Guardian's science book of the year in 2017 and a runner-up for the 2018 Best Book Award from the National Academies of Sciences, Engineering, and Medicine. In addition, The Disappearing Spoon was short-listed for the Royal Society Winton Prize for Science Books in 2011, and The Violinist's Thumb and The Tale of the Dueling Neurosurgeons were nominated for the PEN/E. O. Wilson Literary Science Writing Award in 2013 and 2015, respectively, as well as the AAAS/Subaru SB&F Prize for Excellence in Science Books.
Mr. Kean edited the 2018 edition of The Best American Science and Nature Writing, and his work has appeared in The New Yorker, The Atlantic, The New York Times Magazine, Psychology Today, and Slate, among other publications. He also has been featured on such programs as NPR's Radiolab, All Things Considered, and Fresh Air.
Mr. Kean's books have been translated into 24 languages around the world, and he hosts a podcast called Disappearing Spoon. He received BA degrees with honors in Physics and English Literature from the University of Minnesota Twin Cities as well as a master's degree in Library Science from the Catholic University of America in Washington DC.