Rated

5

out of

5
by
Mary Angela Douglas
from
Absolutely heroic and mind boggling profiles
Lynne Olson surely must be one of the finest historians who ever lived. I learned more about the reality of that fact that history is NEVER a foregone conclusion no matter how it is presented on history timelines from this course than I could ever imagine;that it is the distinct presence of mind and interconnections between individuals even many individuals we have never heard of who made myriad contributions to things going one way rather than another. The delicacy and high emotional details provided in each case are also extraordinary. This course has entirely changed the way that I view history and astonished me that even in the initial confusion there were those up stepped up to lay the groundwork for victory in the War almost as though they had been appointed by Heaven to take on that role.I am determined to read every book that Lynne Olson has written or will ever write. I have never been so deeply moved in my life than by each of these previously unsung heroes. Bravo.
Date published: 2021-03-27
Rated

5

out of

5
by
NedMc
from
Wonderful course!
This is a wonderful course taught by a wonderful instructor! I have read a lot of books on WWII and even so, I learned a LOT I did not know! The instructor's demeanor and the course content kept me interested all through the course. At the end of each lecture I could hardly wait to see what the next lecture would bring. Bravo to the instructor and a superb course!
Date published: 2021-03-20
Rated

5

out of

5
by
mugs00
from
I was absolutely enthralled with all the lectures. I have a huge project in the works and I would watch a couple episodes then rush to work on my project. Finally, I relented and watched all the lectures. I have every intention of watching the whole series again.
Date published: 2021-03-11
Rated

5

out of

5
by
JosephT
from
So inspiring! A tribute to some unsung heroes.
I've always been intrigued by the stories of WWII. My father was with the Corps of Engineers in Europe during the war. This course, dedicated to heroes most of whom I'd never heard of before, is truly an inspirational series about people who were instrumental in both great and small ways of helping others and furthering the defeat of Nazi Germany. It brings to life the terrible conditions caused by the conflict and the heroism displayed by people committed to doing their best to help the cause of freedom. I highly recommend it to anyone interested in the history of that war. I would love to see another course on other individuals who we need to hear about who contributed to the Allied victory.
Date published: 2021-03-08
Rated

5

out of

5
by
Morningstar44
from
A great rememberance
A great rememberance of those who deserved more recognition for their actions in WW2. These are great, very memorable, stories, and they bring more clarity to some of the difficult times in world war 2, and the people who stepped forwards to do their part in the war.
Date published: 2021-03-06
Rated

5

out of

5
by
satchel
from
Like her books
As with her books, Olson delivers a clear, well-paced, and informative presentation. A number of delightful gems and vignettes in here. I rate it a five with no reservations and hope she will be retained to make future series.
Date published: 2021-03-02
Rated

4

out of

5
by
KenV
from
Interesting Choice of Unsung Heroes
Most of your lectures are interesting draw attention to individual efforts that strove to improve the allies success against the Nazis. I especially liked the attention you gave to the Poles and their efforts with the Enigma. But in your P-51 commentary, I think you missed an opportunity to describe a truly unsung hero who actually made long-range fighter aircraft a reality before and during World War II - General Benjamin Kelsey. If it wasn't for him, then the P-51 would not have arrived in Europe when it did - a time when it was needed most. The P-51 Mustang design was actually started in 1938. External drop tanks would not have been available when needed, and many other innovations. He was the second person to be awarded the Lindbergh Chair and wrote an excellent book on the entire warplane topic - the Dragon's Teeth. Knowledge of the superiority of Roles Royce engines was already known in 1938. And yes, he persevered against overwhelming opposition before and during the war. He knew what needed to be done and managed to get it done in spite of the "Bomber Mafia's" crazy restrictions on fighter aircraft. Anyway, I would suggest you read the wikipedia account of this great unsung hero and read his book. Hitchcock and Winant were not even mentioned in his account of the creation of U.S. Airpower for WWII. And please use the correct terminology - the U.S. Air Force was not created until September 1947. It was the Army Air Corps before and during WWII. For first hand info - I know his grandson and his daughter-in-law (by marriage to his son Ben Jr). Jimmy Doolittle and Gen Kelsey had a special relationship that is very interesting. Jimmy Doolittle wrote the Preface to Gen. Kelsey's book.
Date published: 2021-03-01
Rated

5

out of

5
by
Selenek
from
Wonderful, insightful look at WWII
As a history major in college and beyond, the two World Wars were my particular area of interest. This series not only added to my general knowledge of WWII, but gifted me with an intimate look at individuals who truly rose to heroic stature during the conflict. It took an enormous subject and brought it down to an intimate and often touching reality for me. Thank you for sharing your insights and knowledge with us. I would love to see more of your work on here. Great job.
Date published: 2021-02-17
1: Andrée de Jongh and the Resistance
When the Germans began their lightning-quick invasions across Europe, many ordinary citizens were stunned. Others, however, stood up to fight back. In this first lecture, meet Dedee de Jongh, a 23-year-old nurse who built an escape line through Belgium and France to rescue stranded British airmen. Witness her courage and ingenuity.
2: The Tory Rebels Who Helped Save England
In hindsight, it may appear inevitable that Winston Churchill would take command of the British and lead them into victory. At the time, however, it seemed unthinkable that the powerful Neville Chamberlain would step down. See how a few brave politicians orchestrated one of the most striking political transitions in history.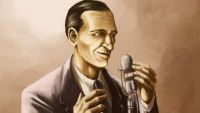 3: Victor de Laveleye and V for Victory
History is filled with ordinary citizens doing extraordinary things. As an Olympic athlete, Victor de Laveleye was not your ordinary man, yet there was no reason to think he would come up with one of the most popular symbols in the war, helping to buoy spirits and wage psychological warfare against the Germans. Uncover the story of the V for Victory campaign.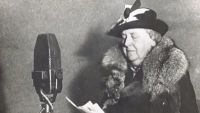 4: Wilhelmina and Haakon: Royalty Fight Back
When the Germans invaded the Netherlands and Norway, Adolph Hitler wanted to secure not only the land, but also the leadership of these nations. In this lecture, Professor Olson shows you the wrenching decisions and harrowing escapes of Queen Wilhelmina and King Haakon—and how these royal figures fought the war from Britain.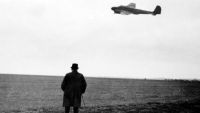 5: Polish Pilots and the Battle of Britain
The RAF's air battle to defend Britain from Germany in 1940 is one of the most iconic—and dangerous—periods in the war. Few people know that roughly 20% of the RAF was comprised of non-British pilots. Here, witness the stunning courage and successful maneuvers of Polish fighter pilots who saved the day.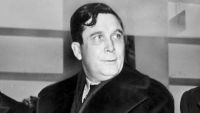 6: Wendell Willkie: "A Godsend to This Country"
It might seem impossible, today, to discover a politician willing to sabotage his own presidential campaign for the good of the country, but that is exactly what Wendell Willkie did in his 1940 run against President Roosevelt. See why he went against his own party and supported FDR's plans to help Britain.
7: The Earl of Suffolk and Heavy Water
Despite his comically aristocratic name, Charles Henry George Howard, the 20th Earl of Suffolk, was a swashbuckling, unshaven, dark-haired Englishman who seemed unlikely to be responsible for the future of the free world. See how he smuggled French scientists to England and foiled Nazi efforts to obtain a nuclear bomb.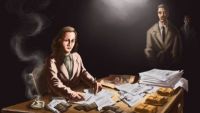 8: Marie-Madeleine Fourcade: Spymaster
For years, the official history books suggested there were no women leaders of the Resistance in France, and even today the role of women is often underplayed. The story of Marie-Madeleine Fourcade blows this theory out of the water. Meet this extraordinary woman and see how she led a massive spy ring throughout France.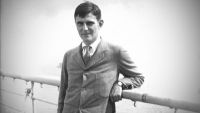 9: John Winant and the Special Relationship
Winston Churchill allegedly once said that you can always count on the Americans to do the right thing—after they have exhausted every other option. Until John Winant became the Ambassador to Great Britain in March 1941, the British were distraught by the Americans' lack of support. Trace the beginning of the special relationship between these two countries.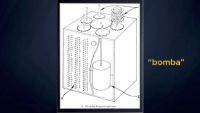 10: Marian Rejewski and Breaking Enigma
The story behind the story is often more interesting than the dominant narrative. You likely have heard of the British codebreakers at Bletchley Park, whose Enigma machine helped win the war. Here, meet several Polish mathematicians who developed a prototype Enigma machine and broke much of the German code years before Bletchley Park.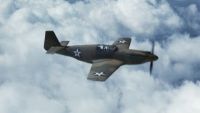 11: Tommy Hitchcock and the P-51 Mustang
After being turned down to be a fighter in the Army Air Force, Tommy Hitchcock—a famous American polo player—was recruited by Ambassador Winant to support the British RAF. There, he worked on designs for the P-51 Mustang, a fighter plane that went on to become one of the most important weapons of the war effort.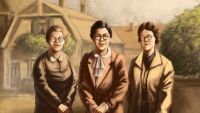 12: The Dutch Sisters Who Saved a General
In September 1944, while France and Belgium were celebrating their liberation, Holland was filled with desolation and death. When Brigadier General John Hackett was trapped behind enemy lines, he found salvation in the home of a trio of middle-aged Dutch sisters who nursed him back to health.
Lynne Olson
ALMA MATER
American University
About Lynne Olson
Lynne Olson is a historian and New York Times best-selling author of eight books, most of which focus on World War II. She earned degrees in Political Science and Journalism at the University of Arizona (with Phi Beta Kappa and magna cum laude honors), followed by a master's degree in Literature at American University.
After graduation, Professor Olson worked as a journalist for 10 years. She worked with the Associated Press as a national feature writer in New York, a foreign correspondent in the Moscow bureau, and a political reporter in Washington DC. She then joined the Washington bureau of The Baltimore Sun, where she covered national politics and eventually the White House. She later taught for six years at American University.
Former US secretary of state Madeleine Albright has called Professor Olson "our era's foremost chronicler of World War II politics and diplomacy." Her books include Madame Fourcade's Secret War: The Daring Young Woman Who Led France's Largest Spy Network against Hitler; Last Hope Island: Britain, Occupied Europe, and the Brotherhood That Helped Turn the Tide of War; Those Angry Days: Roosevelt, Lindbergh, and America's Fight over World War II, 1939–1941; and Citizens of London: The Americans Who Stood with Britain in Its Darkest, Finest Hour.