Rated

5

out of

5
by
westpointguy
from
delightful series
I thoroughly enjoyed these 12 lectures. They were a pleasant break from the normal 24 and more courses and each was a separate topic. Would love more lectures from this professor.
Date published: 2020-10-27
Rated

5

out of

5
by
Tomaki
from
stunning heroes
People cast to the shadows of history are brought back in this fascinating course. I never knew there was so much more to learn about the heroes of WWII.
Date published: 2020-10-26
Rated

5

out of

5
by
Cousindrew
from
Terrific course!
Historian and noted author Lynne Olson has done a marvelous job of identifying various people who accomplished great things during World War II but who received little acclaim at the time or, if they did, have since largely faded from our collective memory. She brings real passion to her task, and these entertaining lectures not only expertly relate each unsung hero's story but are powerfully delivered and rarely fail to draw an emotional response. The production qualities of this course are top-rate and are similar to those in the Great Courses' other recent WWII courses. My only criticism is that there were only 12 (and not 24) lectures. This one is well worth your time and investment; highly recommended!
Date published: 2020-10-24
Rated

5

out of

5
by
Jlw1
from
The Very Best Of The Very Best
I have purchased, viewed, and listened to many, many courses by TGC on subjects of History, Science, Social Sciences, Music, and others. I have also read many books on the same subjects. Obviously, some are better than others and once in a while I run across a real gem, something special, and this course is it. It is well researched and told in a compelling manner. I ask myself as I viewed and listened what I would have done given the same historical context. Would I measure up and be a hero? I will never know. But the message here of heroism combined with it being mostly forgotten creates a fascinating combination that we all should consider as we go through life. I highly recommend this course to everyone. Thank you Professor for putting in this enormous effort.
Date published: 2020-10-23
Rated

5

out of

5
by
Casfeb
from
clarification of history
I enjoy studying History to avoid repeating it. While this was about War, Lynne Wilson gives another perspective. This is about the eighth course I have studied. Some of the them get long and tedious ;others hold my interest because the presenter and the graphics are used well. It helps that the lecturers love their material.
Date published: 2020-10-22
Rated

5

out of

5
by
Dan79
from
Excellent lecturer
This is my most recent purchase and I found it one of the best courses I received. Dr. Olson is an excellent lecturer, combining factual information with just the right amount of affect to bring life to the subject. I've read a great deal about World War II prior to this program yet I found a lot that was new. I'm looking forward to future courses featuring this lecturer.
Date published: 2020-10-22
Rated

5

out of

5
by
TeddP
from
Regardless of the varying qualities of the lectures the overall value of this course reminds those of us who remember the war, informs those who do not, of the value of reasonable social intercourse among the various nations and the importance of the people reminding their politicians and leaders of the value of peace through the individuals' strength and related desire for freedom and the willingness to engage the struggle for its preservation..
Date published: 2020-10-20
Rated

5

out of

5
by
cdcd
from
Variety of interesting people
An exploration and explanation of topics that are, generally, a side mention in an article. Showcases bravery of many people. Binge watched this in two evenings, a rarity for me.
Date published: 2020-10-20
1: Andrée de Jongh and the Resistance
When the Germans began their lightning-quick invasions across Europe, many ordinary citizens were stunned. Others, however, stood up to fight back. In this first lecture, meet Dedee de Jongh, a 23-year-old nurse who built an escape line through Belgium and France to rescue stranded British airmen. Witness her courage and ingenuity.
2: The Tory Rebels Who Helped Save England
In hindsight, it may appear inevitable that Winston Churchill would take command of the British and lead them into victory. At the time, however, it seemed unthinkable that the powerful Neville Chamberlain would step down. See how a few brave politicians orchestrated one of the most striking political transitions in history.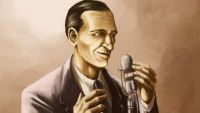 3: Victor de Laveleye and V for Victory
History is filled with ordinary citizens doing extraordinary things. As an Olympic athlete, Victor de Laveleye was not your ordinary man, yet there was no reason to think he would come up with one of the most popular symbols in the war, helping to buoy spirits and wage psychological warfare against the Germans. Uncover the story of the V for Victory campaign.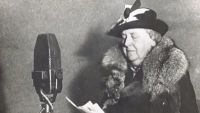 4: Wilhelmina and Haakon: Royalty Fight Back
When the Germans invaded the Netherlands and Norway, Adolph Hitler wanted to secure not only the land, but also the leadership of these nations. In this lecture, Professor Olson shows you the wrenching decisions and harrowing escapes of Queen Wilhelmina and King Haakon—and how these royal figures fought the war from Britain.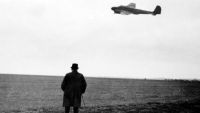 5: Polish Pilots and the Battle of Britain
The RAF's air battle to defend Britain from Germany in 1940 is one of the most iconic—and dangerous—periods in the war. Few people know that roughly 20% of the RAF was comprised of non-British pilots. Here, witness the stunning courage and successful maneuvers of Polish fighter pilots who saved the day.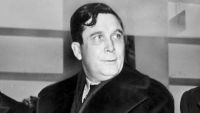 6: Wendell Willkie: "A Godsend to This Country"
It might seem impossible, today, to discover a politician willing to sabotage his own presidential campaign for the good of the country, but that is exactly what Wendell Willkie did in his 1940 run against President Roosevelt. See why he went against his own party and supported FDR's plans to help Britain.
7: The Earl of Suffolk and Heavy Water
Despite his comically aristocratic name, Charles Henry George Howard, the 20th Earl of Suffolk, was a swashbuckling, unshaven, dark-haired Englishman who seemed unlikely to be responsible for the future of the free world. See how he smuggled French scientists to England and foiled Nazi efforts to obtain a nuclear bomb.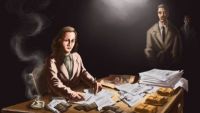 8: Marie-Madeleine Fourcade: Spymaster
For years, the official history books suggested there were no women leaders of the Resistance in France, and even today the role of women is often underplayed. The story of Marie-Madeleine Fourcade blows this theory out of the water. Meet this extraordinary woman and see how she led a massive spy ring throughout France.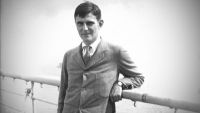 9: John Winant and the Special Relationship
The story behind the story is often more interesting than the dominant narrative. You likely have heard of the British codebreakers at Bletchley Park, whose Enigma machine helped win the war. Here, meet several Polish mathematicians who developed a prototype Enigma machine and broke much of the German code years before Bletchley Park.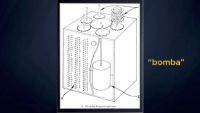 10: Marian Rejewski and Breaking Enigma
Winston Churchill allegedly once said that you can always count on the Americans to do the right thing—after they have exhausted every other option. Until John Winant became the Ambassador to Great Britain in March 1941, the British were distraught by the Americans' lack of support. Trace the beginning of the special relationship between these two countries.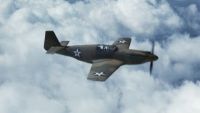 11: Tommy Hitchcock and the P-51 Mustang
After being turned down to be a fighter in the Army Air Force, Tommy Hitchcock—a famous American polo player—was recruited by Ambassador Winant to support the British RAF. There, he worked on designs for the P-51 Mustang, a fighter plane that went on to become one of the most important weapons of the war effort.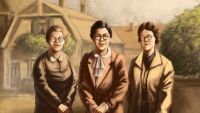 12: The Dutch Sisters Who Saved a General
In September 1944, while France and Belgium were celebrating their liberation, Holland was filled with desolation and death. When Brigadier General John Hackett was trapped behind enemy lines, he found salvation in the home of a trio of middle-aged Dutch sisters who nursed him back to health.
Lynne Olson
ALMA MATER
American University
About Lynne Olson
Lynne Olson is a historian and New York Times best-selling author of eight books, most of which focus on World War II. She earned degrees in Political Science and Journalism at the University of Arizona (with Phi Beta Kappa and magna cum laude honors), followed by a master's degree in Literature at American University.
After graduation, Professor Olson worked as a journalist for 10 years. She worked with the Associated Press as a national feature writer in New York, a foreign correspondent in the Moscow bureau, and a political reporter in Washington DC. She then joined the Washington bureau of The Baltimore Sun, where she covered national politics and eventually the White House. She later taught for six years at American University.
Former US secretary of state Madeleine Albright has called Professor Olson "our era's foremost chronicler of World War II politics and diplomacy." Her books include Madame Fourcade's Secret War: The Daring Young Woman Who Led France's Largest Spy Network against Hitler; Last Hope Island: Britain, Occupied Europe, and the Brotherhood That Helped Turn the Tide of War; Those Angry Days: Roosevelt, Lindbergh, and America's Fight over World War II, 1939–1941; and Citizens of London: The Americans Who Stood with Britain in Its Darkest, Finest Hour.