Rated

5

out of

5
by
Bevy
from
After the Trauma
As a retired Natural Health Practitioner that worked with trauma survivors, I found the info to be informative, sensitive, effective and well presented. I have used a great deal of the techniques in the past. Well done Molly!
Date published: 2020-08-29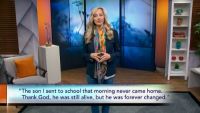 1: School Shootings and Your Community
Examine the events of February 14, 2018, when a 19-year-old man killed 17 people at Marjory Stoneman Douglas High School.  Ms. Birkholm  reveals her own stories as a mother and as a member of the community. She shares stories from some of the survivors and their family members whom she worked with after the trauma, providing a deep and personal picture of what happens when a school shooting hits your community.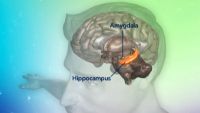 2: How Trauma Affects the Body and Mind
Delve into the common symptoms that people who have endured trauma tend to experience, even though trauma may affect people in different ways. Look at how the various parts of the brain respond in terms of psychological reactions, such as blocking, flashbacks, or dissociation. Examine how trauma can affect the mind by triggering emotional feelings of anger, pain, guilt, depression, and even shame. Once you understand the science behind why your mind may be reacting the way it is, you can move forward and begin the process of healing.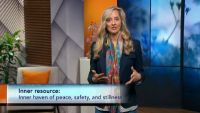 3: School Shootings: Recovery and Prevention
Unpack some helpful tools that can help promote an enduring sense of safety for yourself or others. See how important it is to support survivors—from simply listening to them to establishing safe environments for them to creating a safety plan. Also, look at how physical practices such as yoga and meditation can help survivors by giving them a way to reconnect with their bodies, as part of a processing process to come to terms with their traumatic experiences.
Molly Birkholm
Think of yoga nidra as a filing system for your mind that guides you through an experience of your body; breath; and any feelings, emotions, or beliefs that may be present. It then gently leads you into deeper states of mindful awareness and stillness.
ALMA MATER
iRest Institute
INSTITUTION
iRest Institute
About Molly Birkholm
Molly Birkholm is a trauma specialist and iRest® trainer affiliated with the iRest Institute; a cofounder of Warriors at Ease; and the CEO of Molly Birkholm, Inc. As a yoga and meditation teacher and trainer, professional speaker, consultant, and writer, she inspires others to create meaningful life changes using research-based yoga and mindfulness meditation techniques. A featured teacher for Yoga International and the host of a year-long, online course called Women's Empowerment Initiative, Ms. Birkholm has spent extended time living in ashrams and monasteries in India and Bhutan, where she studied yoga, meditation, Sanskrit, and Hindu and Buddhist philosophy. In addition to her training in iRest® Yoga Nidra, Ms. Birkholm has also completed the Sivananda Yoga Vedanta Centre Advanced Teachers' Training Course. As a cofounder of Warriors at Ease, Ms. Birkholm helped pioneer evidence-based, trauma-sensitive yoga and meditation programs for people with post-traumatic stress disorder in the military and other communities affected by trauma. She has conducted innovative clinical research with the National Institutes of Health and the Department of Defense, and her stress management and trauma treatment programs are shared with leaders and top organizations around the world, including the U.S. Department of Defense, McKinsey & Company, JPMorgan Chase, and the Young Presidents' Organization.