Rated

1

out of

5
by
logicalpositiv
from
useless
Even though I work in the legal field, this course was boring and useless
Date published: 2021-05-10
Rated

4

out of

5
by
Inquiring Skeptic
from
Good But Limited
The course covered mostly Supreme Court decisions that dealt with constitutional issues. There wasn't much coverage of how the US Constitution was written and amended. Except for the last lecture, there wasn't much said about how bad or good the US Constitution is as a basis for a 21st century democracy. IMHO, the unamendable way the Senate and Electoral College are constituted makes the US often subjected to minority rule and that is not a good thing. I would appreciate the Great Courses offering comparative law and government courses that would give us a better balanced knowledge. Current offerings in these areas are exclusively US focused.
Date published: 2021-05-04
Rated

5

out of

5
by
rs92
from
Great overview of Constitutional Law
I very much enjoyed this course. Maybe it sounds funny, but I recently read "One L" by Scott Turow, and I wanted to learn more about the law. I came across this course. I appreciated that he used classic cases as well as more contemporary cases to illustrate his points. He is a clear lecturer with an obvious passion for the material.
Date published: 2021-02-06
Rated

4

out of

5
by
cwvarner
from
Constitutional Law
The course is a good superficial review of the history of Supreme Court cases from Marbury v. Madison to the current day. Superficial because it fails to consider some cases that I believe are pivotal in explaining the way politics permeates judicial review; e.g. Heller v. DC. I am also troubled by Professor Berger's review of the Merrick Garland nomination to the supreme court. He suggests that it was within the Senate's power to refuse to conduct hearings on the Merrick Garland nomination to the Supreme Court suggesting this was a political rather than a legal matter. The Constitution gives the power to the president to appoint with the "advice and consent" of the Senate. I can find no basis for his suggestion that the Senate can refuse to consider the appointment at all. Suppose, for example. instead of 9 months before the end of President Obama's term, it was 2 years. Would Prof. Berger still claim this was a political decision. Perhaps a better way to consider McConnell's behavior in refusing to consider the Garland nomination is that McConnell's decision was a waiver of the Senate's right to "advise and consent" and therefore, President Obama had the power to seat Garland on the court without the Senate's advice and consent. Conrad Varner
Date published: 2021-01-30
Rated

5

out of

5
by
mddb
from
Great refresher
I'm a lawyer, but it's been a while since law school and frankly, most lawyers aren't dealing with constitutional issues on a frequent basis. This course was a great refresher and very informative.
Date published: 2020-12-28
Rated

4

out of

5
by
Thankful2Study
from
Good way to learn about governmental law
I like how the Great Courses has been creating a lot of courses related to studying the law. I am particularly drawn to the courses dealing with governmental law and how it relates to public policy. What I liked about this course was seeing how the application of the Constitution has changed over the decades and centuries. I think what this course made me see is that the Constitution is not a static document and was never intended as such. It is a living on that forces us to change our views in light of the time.
Date published: 2020-12-26
Rated

5

out of

5
by
Ben Jade
from
A most informative and well-presented introduction to Constitutional Law for people with no or little legal background. Professor Berger makes this multi-faceted topic very accessible and provides an interesting and broad overview of the reach and intricacies of Constitutional law. My only recommendation would be to add an exhibit listing the different cases he talks about in the course. At times he refers to cases that were detailed in earlier lessons and, when he does so, it is hard to remember the case and/or the chapter where it was analyzed. A brief recap table with a one-line explanation of each case supplemented by a reference to either chapter or page would enable readers to rapidly refresh their memories and easily locate the lesson where the case was reviewed.
Date published: 2020-12-05
Rated

5

out of

5
by
Sponge
from
Well worth it
Learned a lot. Well presented in clear format. Peaked my interest.
Date published: 2020-08-12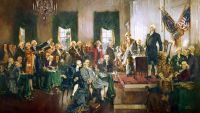 1: Origins and Functions of the Constitution
While the U.S. Constitution left many important issues unresolved, it was clearly designed to serve several primary purposes (regardless of disagreements over how it serves those purposes). Travel back to the 18th century and investigate the origins of the founding document of the American experiment—a story of crisis, rebellion, and compromise.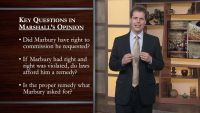 2: The Marshall Court and the Constitution
At the core of most issues in constitutional law is one question: Who decides? So why is it that the U.S. Supreme Court became the ultimate arbiter of constitutional questions? Explore this question by examining a pair of Chief Justice John Marshall's famous opinions—Marbury v. Madison and McCulloch v. Maryland.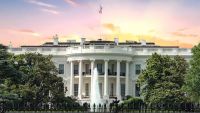 3: The Scope of the Executive Power
Using the 1952 opinion of Youngstown Sheet and Tube Company v. Sawyer, probe the slippery issue of how much power the U.S. president wields under the Constitution. One nuanced perspective comes from Justice Robert H. Jackson and his theory of executive power that views presidential power primarily through the lens of Congressional action.
4: Congress and the New Deal Commerce Clause
Learn how Congress's power—as we understand it today—was shaped significantly by constitutional transformations that occurred during the 1930s. See how the Court ultimately vindicated robust Congressional powers under the Commerce Clause, and how President Franklin D. Roosevelt packed the courts with judges sympathetic to his transformative New Deal policies.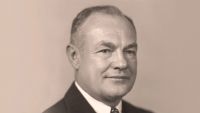 5: Congress and the Commerce Clause Today
Turn now to the ways the Commerce Clause has been interpreted in the decades since the New Deal era. Discover how the Court expanded Congress's power still further in Wickard v. Filburn, and how the Court revisited the Commerce Clause in cases addressing a variety of pressing social issues, including racial segregation and affordable health care.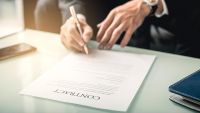 6: Individual Liberty: Contracts and Privacy
According to Professor Berger, individual liberty is one of the most doctrinally and culturally controversial topics in constitutional law. Find out how crucial a role the 14th Amendment's Due Process Clause has played when it comes to individual rights with a look at famous cases, including Lochner v. New York and West Coast Hotel v. Parrish.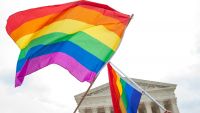 7: Liberty Disputed: Abortion and Gay Rights
Court decisions on some of America's most controversial issues have relied on substantive due process. Take a closer look at how the Court confronted two of these issues: abortion (in Roe v. Wade and Planned Parenthood of Southeastern Pennsylvania v. Casey) and LGBT rights (in Lawrence v. Texas and Obergefell v. Hodges).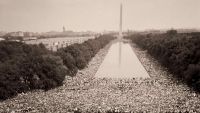 8: Equal Protection and Civil Rights
Explore the history of the Court's civil rights decisions—including Korematsu v. United States and Brown v. Board of Education—as a way to better understand the complex relationship between law and culture. Just how did changed attitudes about race help shape seismic changes in constitutional law?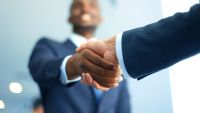 9: The Affirmative Action Conundrum
Here, Professor Berger walks you through the constitutionality of affirmative action, in which public institutions give preferences on the basis of race. Key to this insightful lecture is a look at strict scrutiny, in which the Court reviews policies extremely carefully—and ostensibly without giving the government the benefit of the doubt.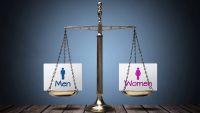 10: Sex Discrimination and Women's Rights
Of all the constitutions in the West, the U.S. Constitution is the only one without a provision that explicitly declares equal rights for the sexes under the law. From Minor v. Happersett in 1875 to United States v. Virginia in 1996, discover how the courts have ruled on sex-based classifications.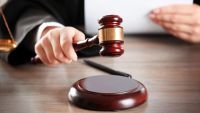 11: The Nature of the Judicial Power
Sometimes, the courts don't decide important issues before them. In this lecture, take a closer look at why courts quite often choose not to decide a particular case on its merits. Topics here include justiciability doctrines (court-made decisions under which courts impose limitations on their power), sovereign immunity, and official immunity.
12: The Politics of Constitutional Law
While judges are not (as some people assume) politicians in robes, they are certainly not immune from political influences. Explore the role of politics in constitutional law through the high-stakes confirmation battles over judicial nominees (including the battle over the seat of the late U.S. Supreme Court Justice Antonin Scalia).
Eric Berger
Constitutional law is endlessly rich and fascinating; and it really matters. Constitution law determines what our federal and state governments are permitted to do and what rights we have as individuals.
ALMA MATER
Columbia University
INSTITUTION
University of Nebraska College of Law
About Eric Berger
Eric Berger is a Professor of Law and the Associate Dean for Faculty at the University of Nebraska College of Law. He received his BA with honors in History from Brown University and his JD from Columbia Law School, where he was a Kent Scholar and an Articles Editor on the Columbia Law Review. Professor Berger teaches Constitutional Law I, Constitutional Law II, Constitutional History, Federal Courts, Legislation and Regulation, and Statutory Interpretation. He has been voted Professor of the Year by the upperclass law students at Nebraska five times. He has also received the College Distinguished Teaching Award and the Law Alumni Council Distinguished Faculty Award. Professor Berger clerked for the Honorable Merrick B. Garland on the US Court of Appeals for the District of Columbia Circuit. He then practiced in Jenner & Block's Washington DC law office, where he worked on litigation in several state and federal trial and appellate courts, including the US Supreme Court. Professor Berger's work there included cases involving lethal injection, same-sex marriage, the detention of foreign nationals at Guantánamo Bay, and internet obscenity. Professor Berger's scholarship focuses on constitutional law. Much of his work has explored judicial decision making in constitutional cases, with special attention to deference and other under-theorized factors driving constitutional outcomes. His article Individual Rights, Judicial Deference, and Administrative Law Norms in Constitutional Decision Making was named the winner of the American Constitution Society's Richard D. Cudahy Writing Competition on Regulatory and Administrative Law. Another of his articles, The Rhetoric of Constitutional Absolutism, was reviewed in the online journal Jotwell. Professor Berger has also written extensively about lethal injection and Eighth Amendment doctrine.