Rated

1

out of

5
by
contraryJim
from
A font of misleading information
A highly biased presentation with mis leading and illogical statements. What provides perspective is viewing Lesson 16, The Skeptic's Guide to Health, Medicine and the Media by Roy Beneroch, a GreatCoursesPlus lecture which provides a more balanced and detailed explanation of the "crisis"
Date published: 2021-03-20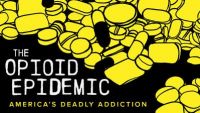 1: The Opioid Epidemic: America's Deadly Addiction
Drug overdose is the single most common cause of death for people under 50 years old in the US and the numbers have rocketed up just in the last two decades, averaging 175 deaths per day. Professor Thad Polk attributes one of the causes to the use of opioids, which have seen an upswing in popularity after pharmaceutical companies and doctors advocated their use for chronic pain in the 1990s. Join this award-winning professor of psychology to explore these shocking numbers as he delves into how opioids affect our brains, why they are so addictive, and what we can do to counter this crisis.
Thad Polk
Addiction is a modern-day epidemic...If we ever hope to stem the tide, it is imperative that we develop a better understanding of what addiction is and how it works at a neural level.
ALMA MATER
Carnegie Mellon University
INSTITUTION
University of Michigan
About Thad Polk
Professor Thad A. Polk is an Arthur F. Thurnau Professor in the Department of Psychology and the Department of Electrical Engineering and Computer Science at the University of Michigan. He received a B.A. in Mathematics from the University of Virginia and an interdisciplinary Ph.D. in Computer Science and Psychology from Carnegie Mellon University. He also received postdoctoral training in cognitive neuroscience at the University of Pennsylvania.
Professor Polk's research combines functional imaging of the human brain with computational modeling and behavioral methods to investigate the neural architecture underlying cognition. Some of his major projects have investigated differences in the brains of smokers who quit compared with those who do not, changes in the brain as we age, and contributions of nature versus nurture to neural organization. Professor Polk regularly collaborates with scientists at the University of Texas at Dallas and at the Max Planck Institute for Human Development in Berlin, where he is a frequent visiting scientist.
Professor Polk regularly teaches on topics ranging from the human mind and brain, to cognitive psychology, to computational modeling of cognition. His teaching at the University of Michigan has been recognized by numerous awards, and he was named to The Princeton Review's list of the Best 300 Professors in the United States.