Women of History
Taught By Multiple Professors
Rated

3

out of

5
by
RKubler
from
Misleading Title
Enjoyed each of the lectures but felt they were lacking in the discussion of "women in history." The lectures were more about the professors. Dr. Salisbury mentioned only 4 women of history but gave no information on them. Dr. Armstrong only mentioned two and only gave a little history of the 2nd one. Dr. Cognard-Black did spend a little more time on the three women she mentioned but spent more time on her own writing career. Again, I enjoyed hearing each of these professors but felt the title was misleading as I was looking for the actual history of women.
Date published: 2021-03-30
Rated

5

out of

5
by
Scarlette
from
Hope, Justice & Courage
Women struggle through the ages for dignity. History shows only the trailblazers succeed.
Date published: 2020-11-16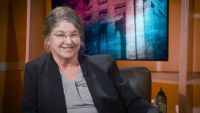 1: Joyce Salisbury, PhD
Joyce E. Salisbury, Professor Emerita of Humanistic Studies at the University of Wisconsin–Green Bay, adds her perspective to the importance of Women's History Month. As the first female history professor at her university, she understands the need to break down barriers that may keep women from particular fields. She also provides insights into how we can pave the way for more women to succeed professionally.
2: Dorsey Armstrong, PhD
Dr. Dorsey Armstrong, Associate Professor of English and Medieval Literature at Purdue University, reveals how her love for the fantastical aspects of history through stories such as King Arthur led her to a passion about the everyday people of that same time period—specifically women who had vitally important roles but were never recognized. She introduces you to the women who shaped some of the famous men recorded in history. She also shares her insights into what challenges women still face today.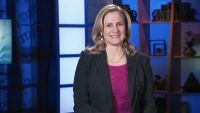 3: Jennifer Cognard-Black, PhD
Jennifer Cognard-Black, Professor of English at St. Mary's College of Maryland, shares how her love of literature and history helped her to realize how frequently women writers get erased over time. See how her passion for both writing and analyzing helps her to use narratives, perspectives, and voices of women writers from the past to teach and connect us to each other in modern times.
Dorsey Armstrong
Every turning point in the medieval world discussed in these lectures shifted the flow of the river of history, bringing us ever closer to the modern world.
ALMA MATER
Duke University
INSTITUTION
Purdue University
About Dorsey Armstrong
Dr. Dorsey Armstrong is Associate Professor of English and Medieval Literature at Purdue University, where she has taught since 2002. The holder of an A.B. in English and Creative Writing from Stanford University and a Ph.D. in Medieval Literature from Duke University, she also taught at Centenary College of Louisiana and at California State University, Long Beach. Her research interests include medieval women writers, late-medieval print culture, and the Arthurian legend, on which she has published extensively, including the 2009 book Sir Thomas Malory's Morte Darthur: A New Modern English Translation Based on the Winchester Manuscript and Gender and the Chivalric Community in Sir Thomas Malory's Morte d'Arthur, published in 2003. In January 2009, she became editor-in-chief of the academic journal Arthuriana, which publishes the most cutting-edge research on the legend of King Arthur, from its medieval origins to its enactments in the present moment. Her current research project-Mapping Malory's Morte-is an exploration of the role played by geography in Malory's version of the story of King Arthur.
Joyce E. Salisbury
We humans do not walk lightly. We leave our imprint as we go, and I want to show you how each group has left its mark on Spain.
ALMA MATER
Rutgers University
INSTITUTION
University of Wisconsin, Green Bay
About Joyce E. Salisbury
Joyce E. Salisbury is Professor Emerita of Humanistic Studies at the University of Wisconsin-Green Bay, where she taught history and served as associate dean of Liberal Arts and Sciences and director of International Education. She earned her Ph.D. in Medieval History at Rutgers University, specializing in religious and social history.
Professor Salisbury began her career performing research in Spain, and she has continued to travel there to conduct further research, lecture, and guide students and other travelers. She is currently working on a book about the history of early Christian martyrdom.
In addition to receiving the University of Wisconsin's Outstanding Teaching award, she was named Professor of the Year in 1991 by the Council for Advancement and Support of Education. She has taught three times on Semester at Sea, a study-abroad program on a ship that circumnavigates the world with more than 500 students for a full semester.
Professor Salisbury is a prolific author whose books include the award-winning Perpetua's Passion: Death and Memory of a Young Roman Woman; The Beast Within: Animals in the Middle Ages; Rome's Christian Empress: Galla Placidia Rules at the Twilight of the Empire; and the widely used textbook The West in the World. She has been interviewed many times on National Public Radio on topics from religion to the books she has written, and she appeared on the PBS special The Road from Christ to Constantine.
Jennifer Cognard-Black
Each of us has the capacity to write meaningful essays that tap into the heartbeat of humanity.
ALMA MATER
The Ohio State University
INSTITUTION
St. Mary's College of Maryland
About Jennifer Cognard-Black
Dr. Jennifer Cognard-Black is Professor of English at St. Mary's College of Maryland, a public liberal arts college. She graduated summa cum laude from Nebraska Wesleyan University with a dual degree in Music and English. She studied under Jane Smiley for her M.A. in Fiction and Essay Writing at Iowa State University and received her Ph.D. in 19th-Century British and American Literature from The Ohio State University. Among her awards for teaching and writing, she was named a Fulbright Scholar to Slovenia, where she taught the American novel and creative writing. She was the recipient of a Maryland State Arts Council individual artist award and was twice the recipient of the Faculty Student Life Award, the most prestigious teaching award at St. Mary's, selected by the students themselves. She was awarded Mellon Foundation grants on three separate occasions, and she won a gold medal in the national 2016 Independent Publisher Book Awards contest for an anthology she edited. Nebraska Wesleyan University has named her a Distinguished Alumna and an Outstanding Graduate. Professor Cognard-Black's publications are extensive and eclectic, reflecting her intellectual background as both a writer and a literary critic. She is the author of numerous books, has published her essays and short fiction in a number of journals, and she has appeared on NPR.