Rated

5

out of

5
by
Gianotter
from
If only
I truly wish I'd watched these courses earlier. i do use a lot of spices in my cooking. I like to make Indian, French and Italian dishes. The opportunity to see a chef manipulating the flavourse with selected spices was really intersting and the Chef Bill Briwa is inspirational in his delivery. I'm now tempted to sample Mole although I may not make it.
Date published: 2021-04-07
Rated

5

out of

5
by
SpiceGirl
from
Good practical skills for using spices
This is a good introduction to the secrets of using spices. I have particular interest in Indian cooking and am very pleased with the information presented. I am a better visual learner so watching what he did was helpful. Today I made my first real Indian dish with lots of spices recently purchased from a local Indian store. It tastes good! Thank you for this course!
Date published: 2021-02-06
Rated

5

out of

5
by
CindyP
from
Very informative
Every class is filled with at least one delicious recipe and fantastic techniques on how to get the most out of what can be very expensive ingredients.
Date published: 2020-12-22
Rated

5

out of

5
by
dmesser
from
I want to try them all!
I thoroughly enjoyed each segment particularly because I had visited most of the regions previously. Chef Briwa is very knowledgeable, likeable, & made it all look so easy.
Date published: 2020-10-06
Rated

2

out of

5
by
Silly Mustang
from
So unfulfilling
I was hoping to learn more about cooking with spices. Starting with basics like curry, ginger, cinnamon basic for ... but that wasn't this video.
Date published: 2020-08-19
Rated

5

out of

5
by
Chef Wannabe
from
Essential Secrets of Spices in Cooking
Amazing instructor who knows world cuisine well and who has a very clear, personable teaching style. Answers questions as they arise in my mind, as if we are in class together.
Date published: 2020-08-12
Rated

5

out of

5
by
Seagetts
from
A whole new world of spices
I just finished this course and am blown away with all i learned. I've always thought I new pretty much every spice out there but this course made me realize how much I didn't know Chef Briwa takes you around the world with interesting dishes that you probably can't find anywhere else. The course is in depth and fascinating. You'll never look at spices the same way again.
Date published: 2020-06-15
Rated

5

out of

5
by
Don E V
from
Great format and wonderful instructor
I love this course. It's everything I had hoped for. And the ability to rewatch lectures is great as I plan to use much of the material as I improve my cooking. I was so impressed that I've already bought this course for two of my daughters.
Date published: 2020-06-04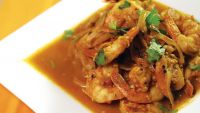 1: India-Heart of the Spice World
Journey to India, which produces 50 percent of the spices consumed around the globe, and learn how to work with cumin, coriander, paprika, masalas, and other unique tastes from this cuisine of spice. Recipes include basmati rice with cardamom and cloves, chili tamarind shrimp, and a sweet chai tea.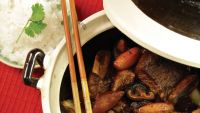 2: China-From Peppercorns to Tea
Learn how to tap into the essence of two distinct Chinese spices: Sichuan peppercorns and tea. As Chef Briwa shows you how to make noodles in Sichuan pepper oil, browned short ribs, tea-smoked quail, and more, you'll discover depths of flavor you won't find in the takeout food we're all familiar with.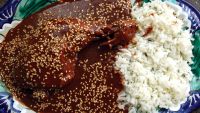 3: Mexico-Chiles for Every Palate
First, explore the differences between common chiles such as jalapenos, guajillos, and poblanos-and how each can add a unique (and spicy) twist to Mexican dishes. Then, follow the step-by-step process of making the perfect mole that incorporates roasted chiles and spices ranging from Mexican oregano to chocolate.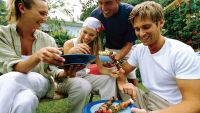 4: Mediterranean Spices-Exotic Blends
Find out why spices help make Mediterranean cuisine so rich and exciting. Some of the many diverse spices you'll learn about here: ras el hanout, a complex spice mix from Morocco; charmoula, a thick vinaigrette from North Africa; za'atar, the Egyptian blend of thyme, sesame, and sumac; and even preserved lemons.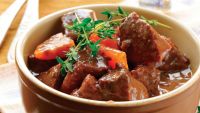 5: Treasured Spices in Northern Europe
Travel now to northern Europe, where you'll get a tasty introduction to some of the many commonplace and exotic spices from Hungary, Spain, and other European countries. Hungarian paprika, Spanish pimenton, caraway, juniper-these and other ingredients, you'll learn, are the key to unforgettable dishes ranging from goulash to mulled wine.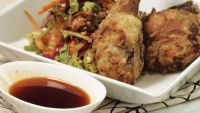 6: New American Cuisine-The Global Kitchen
Embrace everything you've learned about cooking with spices by taking a classic American dish-fried chicken-and using spices to give it unique cultural twists. You'll see how a mastery of spices is the key to creating Indian, Latin American, Chinese, and Mediterranean chicken dishes, each with its own captivating flavors and aromas.
Bill Briwa
Don't waste any time wishing you were a better taster. Put your effort into becoming a better taster through focused attention and curiosity every time you prepare, season, and eat food. This skill set is really foundational.
ALMA MATER
The Culinary Institute of America
INSTITUTION
The Culinary Institute of America
About Bill Briwa
Bill Briwa (1957–2018) was a Professor of Culinary Arts at the Culinary Institute of America (CIA) and worked in the hospitality industry as a professional chef and culinary instructor for more than 30 years. He was the resident chef for The Hess Collection Winery in California's Napa Valley, the executive chef for The Wine Spectator Restaurant at the CIA at Greystone, and an officer on the board of the St. Helena Farmers' Market. As a member of the Industry Services Group at the CIA, he worked closely with a range of corporate clients to help them realize their culinary goals. Chef Briwa was a speaker, presenter, and judge at numerous professional conferences, gatherings, and competitions in the culinary world. He presented at the annual conference of the International Association of Culinary Professionals and spoke at the National Restaurant Association Show in Chicago. His writing on food and wine, olive oil, and cooking was featured in Fine Cooking, Mise en Place, and Sunset, as well as in the trade publications Flavor & the Menu and Practical Winery & Vineyard Journal.
Chef Briwa participated in The Great Courses Professor Chat series. Read the chat to learn more about cooking.